Leeds West MP Rachel Reeves has hailed a 'productive' meeting with Floods Minister Therese Coffey.
Ms Reeves yesterday led a delegation of eight Leeds MPs plus Leeds City Council chief executive Tom Riordan and leader Cllr Judith Blake – and won assurances that providing sufficient flood defences for Leeds is still a government priority.
Ms Reeves said the Minister promised to put in writing a commitment from government to fund the flood defences needed to protect Leeds homes and businesses.
A full business case is being put together and will be ready next autumn, enabling work to progress on a new flood defence scheme upstream from the city centre – including in Kirkstall.
Ms Reeves said she also raised serious problems small businesses have in securing flood insurance.
She said the insurance industry will be launching new products this autumn following pressure from businesses and MPs. She said government is happy to talk again about outstanding issues after that.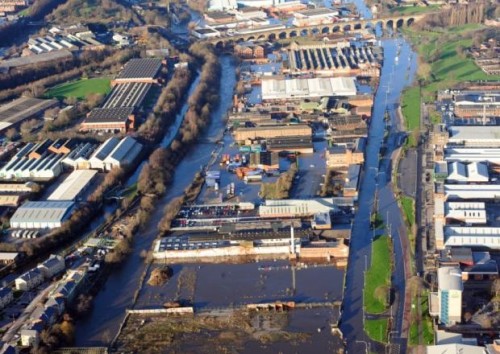 In a statement, Rachel Reeves said:
"It is encouraging that supporting Leeds and providing the protection against floods that is needed for business and homes is a priority for the new Ministers at Defra.

"It is ten months now since the devastating Boxing Day floods and I won't rest until I know that businesses in Kirkstall are getting the support they need – whether that be flood defences, insurance or building adaptations to better help them withstand heavy rainfall and a rising River Aire.

"Over the past ten months I have worked closely with businesses and government agencies and we have had a number of commitments.

"Over the next few months we must ensure that those warm words are matched with action to give everyone in Leeds the confidence they need to stay and invest in our great city."
At the meeting it was agreed the government, the council and Environment Agency will now look at whether something can be done to make it easier for small businesses to access support and advice to make their properties more flood resilient and will look at piloting a scheme of tailored support in Leeds, and particularly in Kirkstall.
Pudsey MP Stuart Andrew also joined the delegation.