Residents have a final opportunity to comment on proposals to change the boundaries of parliamentary constituencies – which could see The Leeds West constituency name being lost.
The third and final phase of public consultation is part of a national review of the number of MPs in the UK and will reshape the way Leeds is represented.
Pudsey
Plans include a new-look Pudsey seat which would include Armley, Bramley, Pudsey, Swinnow, Farsley, Calverley, Rodley and parts of Bradford Moor and Laisterdyke in Bradford.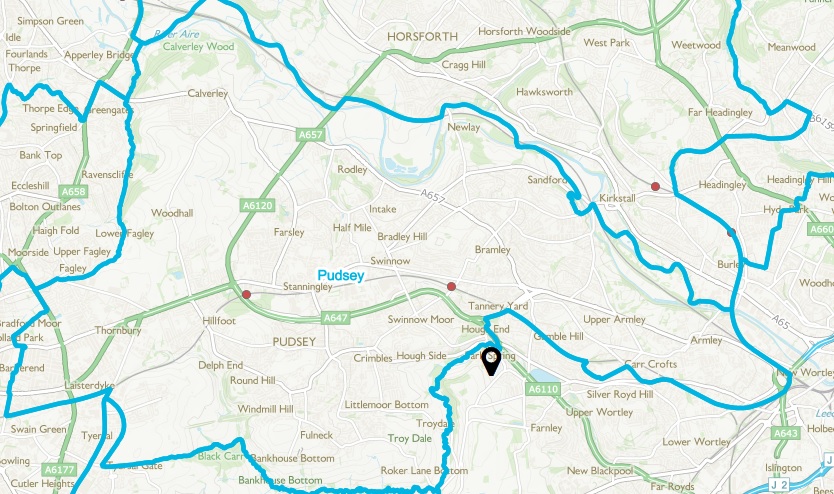 Leeds North West
Kirkstall, Burley and the Hawksworth estate, which currently operate under Leeds West, would come under the Leeds North West seat alongside Horsforth, Yeadon, Otley, Headingley and others.
Leeds Central
And Farnley and Wortley would move out of Leeds West and become part of a newly-named Leeds Central constituency, which would include the city centre and much of south Leeds through to Stourton and Middleton. The lower part of Burley Road would also come under Leeds Central.
The review has been launched following a decision by Parliament to reduce the number of constituencies in the UK to 600 from 650, and to ensure that the number of electors in each constituency is more equal.
An initial 12-week consultation was held in the autumn last year, giving the public the first chance to view and comment on BCE's plans, followed by a second consultation in the Spring of this year.
People can go to the BCE's website to view the new plans.
People have until 11 December to have their say.
Sam Hartley, Secretary to the Boundary Commission for England, said:
"We're delighted with the huge number of comments on our initial proposals that we've received from members of the public, many of which contain valuable evidence about people's local communities.

"Based on what people have said to us, we have revised more than half of our initial proposals. The new map of the country we publish today is, we think, close to the best set of Parliamentary constituencies we can achieve, based on the rules to which we work and the evidence given to us by local citizens.

"But we still want people to tell us what they think of this latest map before we make our final recommendations to Parliament next year. It's so important to have your say in this fundamental democratic exercise."
Following earlier consultations, the Tong and Holmewood areas of Bradford have been removed from the proposed new Pudsey constituency.
Following this third and final consultation, the Boundary Commissioners will consider all the evidence submitted throughout the process. They will then decide on their final recommendations before submitting them to Parliament in September 2018.
If agreed by Parliament, the new constituencies will be in use at the next scheduled General Election in 2022.