Residents and local businesses came together on Armley Town Street to celebrate on Saturday, writes Milly Stewart.
The Armley Action Team, local councillors, Breeze Leeds, community groups and businesses all contributed to the 2019 Lights Switch On with events through the day, finishing with performances on the stage on Town Street.
Armley councillors Lou Cunningham and Alice Smart were joined by our very own West Leeds Dispatch Editor, John Baron, to judge the best Christmas window display for Small Business Saturday.
The winner was Pretty Woman, with runners up Cake Craft and Skeltons butchers.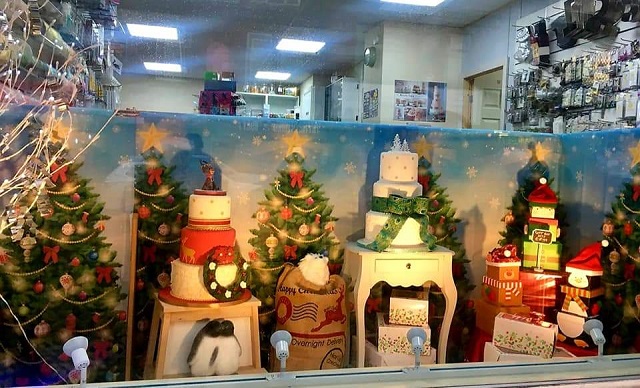 The St George's Crypt shop/cafe hosted a Santa's Grotto and then became a performance space for Sing Armley Community Choir, who sang a range of festive favourites.
Outside, Town Street was closed to traffic for Terry Atha's Fun Fair and events moved to the Radio Aire Stage, which hosted a variety of musicians and performers including Men in Glass Houses, Abigail King, Shanai Ziki-McHale and Born to Perform.
The headline act was Eric Spike, who gave us an energetic set with the help of his backing dancers.
Ronnie the Rhino and Leeds Rhinos players joined Councillors Smart and Cunningham for the countdown.
There were no fireworks this year. Instead there was a bubble machine at the front of the stage, which captivated the younger children and provided a magical display for all, as well as being a more eco-friendly choice of visual spectacle.
It was great to see the community come together for a winter celebration of all that is good in Armley.