West Leeds residents are being urged to be 'Incredible' and join a new group to encourage 'community growing' across Bramley.
Bramley's Julie Botham is hoping to set up an Incredible Edible Bramley group, which would be part of the national Incredible Edible movement that aims to galvanise communities by encouraging them to grow healthy fresh food in accessible places where it would be FREE for all.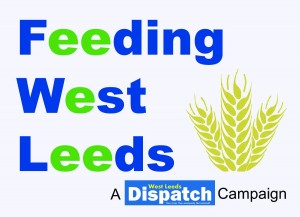 These could include planters or raised beds in the town centre with fruit and veg or window boxes with herbs. It could also be community orchards on spare land where everyone can go and help themselves.
A similar community garden already exists at the community-owned Bramley Baths where people can help themselves to fresh produce – but Julie would like an Incredible Bramley group to act as a catalyst for the whole community. She said:
"I own an allotment at Hayley's Field in Bramley and I have a lot of surplus produce. I started to think that it would be good to help as many people as possible to enjoy all the benefits that come from learning to grow your own food. We could create edible community gardens and planters like mini allotment plots.

"As a child I'd go brambling, picking blackberries then looking for apples to go with it, for me this is the most natural thing. It's all about giving people better access to food."
Community-spirited Julie is asking fellow Bramley residents to join her:
"It wouldn't be massively demanding – a couple of hours a month would be good to plant up and maintain the planters. It would be good for people of all ages from all backgrounds, from experienced gardeners to people who would quite like to grow but who maybe haven't before. We could exchange seeds and knowledge and really make a difference.

"If anyone can suggest a space suitable for a raised bed or a place where growing can take place and where people would be able to just come and grab food I'd love to hear from them."
She's also asking local businesses to sponsor a window box or raised bed or provide some space for community gardening to take place. She says such support will be crucial to the fledgling group.
For more information on eating a healthy, balanced diet, visit the Leeds Lets Change website.
The West Leeds Dispatch launched its Feeding West Leeds campaign onM odnay, which aims to put local food poverty in the spotlight. We featured the work of the volunteers at Incredible Edible Kirkstall.
For more information on Incredible Bramley, email Julie at jallowjulie@hotmail.com.