A £64 million plans to introduce a new link road in south-east Bradford could 'irreparably' damage the greenbelt between Pudsey and Bradford, campaigners and councillors have claimed.
Campaigners are holding a public meeting next week amid concerns about the impact on greenbelt land resulting from proposals to build the South East Bradford Link Road that would link the Drighlington Bypass to Dick Lane, with the route running to the east of Holme Wood.
The scheme, which could cost £64.2m, is aimed at reducing congestion, improving journey times between areas of Bradford and Leeds and providing the infrastructure to unlock land for new housing development – with potentially 2,500 new homes to be delivered off the back of the new road.
The West Yorkshire Combined Authority Investment Panel will consider a report on the issue at its meeting next Tuesday (11 June).
Members of the Save Tong and Fulneck Valley group are holding a public meeting to discuss the development in Tong Village Hall on Wednesday, June 12, from 7pm.
Posting on Facebook, the group said:
"We have strongly objected to building of any link road through the ancient valley and protected greenbelt triangle that acts as a vital lung and only bit of countryside left between Tong and Pudsey (Bradford and Leeds).

"It appears that Bradford council continue to disregard local residents' concerns and objections and are attempting to plough on with this regardless.

"This meeting is being held to discuss how we as a community can come together and put together a plan of action to prevent this from happening."
Councillors in Pudsey and Calverley & Farsley are alarmed at the proposals by the West Yorkshire Combined Authority and Bradford Council.
They believe it could do irreparable damage to the greenbelt between Leeds and Bradford and could have far reaching impacts on West Leeds if the road expands to also include connectivity to Leeds Bradford Airport, as is suggested in the report.
They are also concerned that as yet no consultation has taken place with local councillors in Leeds.
Councillor Andrew Carter, Leader of the Leeds Conservative Group and ward member for Calverley & Farsley, said:
"We are very concerned about these plans and disappointed that we have yet to be consulted about proposals that will have a huge impact on residents living in West Leeds. If these proposals go ahead we believe that the road could badly affect the Greenbelt land that currently separates Leeds and Bradford.

"Elements of the scheme could well involve the Leeds local authority area and it is really disappointing that we, as local councillors, have not been contacted about this.

"The report also suggests links to Leeds Bradford Airport which would mean areas of North West Leeds will also be affected and potentially more Greenbelt land could be considered as part of that, which is another major concern.

"It is early days and the plans are not fully formulated, but we will be keeping a very close eye on this and would expect to be directly consulted as soon as possible."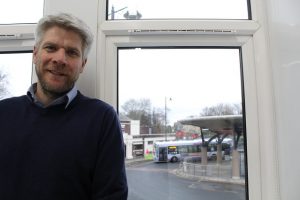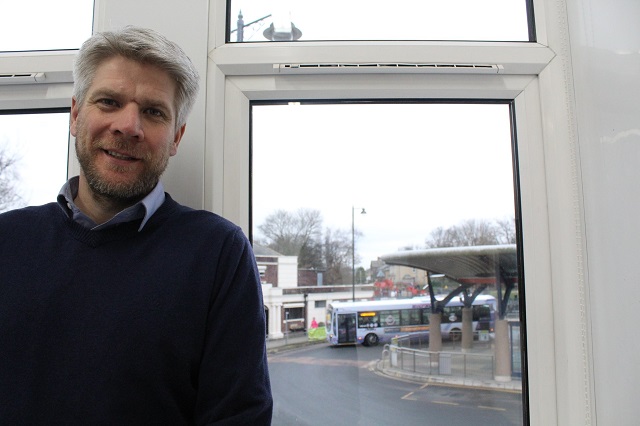 Councillor Simon Seary, Conservative Pudsey Ward councillor, added:
"It seems to me that although the exact route is not yet decided there will be a negative impact on the Greenbelt both in terms of the road itself and possibly the 2,500 homes that will be built as a result of it.

"I am sure that residents in Pudsey will be alarmed by these proposals and will want to know as much as possible about it, as soon as possible.

"Where are the services for these new homes? The doctors, dentists, leisure facilities and school places? This is a massive concern and we are amazed that consultation has not yet taken place with us as affected ward members in West Leeds."
The T&A reports that plans for such a road date back several years, but there has been little movement since it was included in the Holme Wood and Tong Neighbourhood Development plan in 2012.
The report acknowledges that land for 2,500 homes would be unlocked by the road, and says the scheme faces "significant risks" including include planning issues caused by any encroachment into Green Belt, land ownership and "potential impacts on Holme Wood area and Green Belt sensitivities."
On the scheme's benefits, the report says the new road will help ease congestion. It says:
"The corridor can support housing and regeneration targets by unlocking growth sites and improving access to Holme Wood.

"It would also help address congestion on existing routes and contribute to improved connectivity in south east Bradford and neighbouring areas. Benefits of the corridor could also be harnessed by public transport operators.

"It would help address local congestion on roads in neighbouring Holme Wood by reducing inappropriate traffic routing through the area, which can support local commuter trips to employment locations in Tong."
It adds that "effective customer engagement will be required" to "manage the acceptability of the proposals".
More details on the scheme can be found here.
The scheme will be funded from the West Yorkshire plus Transport Fund. This is a £1 billion fund, covering West Yorkshire and York. Estimated costs for the road are between £43.3m and £64.2m.
_______________
Support your community media…
Producing your daily dose of West Leeds Dispatch comes at a cost!
We're a small, community-led news organisation which needs your support to keep delivering quality journalism. We want to continue to maintain our openness and protect our precious independence – and above all to connect people with what's happening in their part of West Leeds. Every reader contribution, big or small, helps us to do that.
For as little as £4 a month (£1 a week) you can support us – and it only takes a minute.
Or set up a standing order with your bank: Contact us on Paywestleedsdispatch@gmail.com if you'd like to do this.
Your support will make a difference. Thank you.