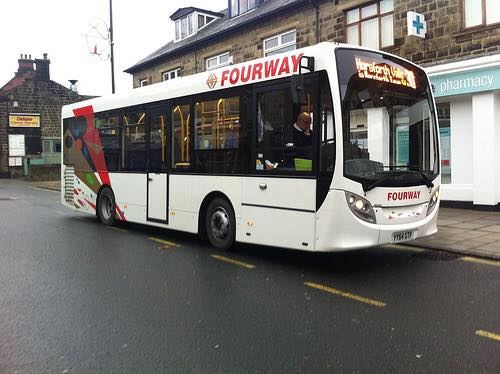 Busy Farsley Town Street is set to close for a week due to roadworks.
Road repairs by Leeds City Council mean busy Old Road and Town Street will close from Monday 14 January until Monday 21 January 2019, from 9.30am to 3pm.
The closure will mean buses are affected during those times.
An off-peak minibus will operate from Farsley Cenotaph to Rodley (canal basin) so that bus users can connect up with services operating via Town Street, Rodley. A higheways spokesperson said:
"Obviously residents will be affected, however we would only expect minor disruption as the works are minor and sporadic along the length of the road. Residents will be asked to park their cars away from the actual areas of work or approach their property from one end or other of the street, depending where their property is and where the team are working."
The shuttle bus, operated by Fourway, will run Monday to Friday:
Departing from Farsley Cenotaph at 9.30am, 10am then every 30 minutes until 3pm
Departing from Rodley Lane Canal Road stop 45012535 at 9.45am, 10.15am and then every 30 minutes until 3.15pm.
The shuttle bus will operate non-stop between Farsley Cenotaph and Rodley.
During the road closures, the following bus routes will be diverting in Farsley:
Services 8 and 9 will divert via the Ring Road
Services 16 and 16A will divert via Rodley and the Ring Road
Service 508 will divert will via Stanningley Road and Intake Lane.
All buses before 9.30am and after 3.30pm will run as normal.
____________
We encourage anyone living or working in West Leeds to use this website to tell their news. You can either use our Create an Article page, or e-mail us at news@westleedsdispatch.com.