Local councillors and campaigners have reacted with delight after a Crown Court ruling dismissed an appeal against the Secretary of State's decision to refuse a 300-home development in Farsley.
Developer Thornhill Estates' plans for the Kirklees Knoll site, which were submitted in 2011, were opposed by a local campaign.
Campaigners led by Councillors Andrew Carter and Amanda Carter and the Farsley Residents' Action Group (FRAG) argued the land – originally a greenfield site between Calverley Lane and Bagley Lane – was a buffer between Farsley, Rodley and Bradford.
FRAG has seen a number of planning victories, only for them to ultimately lead to appeals from Thornhill Estates.
The judge ruled in favour of the Secretary of State and awarded costs in his favour of £21,000.
While there is still the possibility of a further appeal councillors and campaigners are hopeful that the battle to prevent the proposed development could be coming to a favourable end.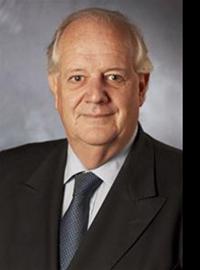 Councillor Andrew Carter, Calverley and Farsley Ward, said:
"This has been going on for six years or more and in that time we have remained steadfast in our belief that this development should not go ahead for a variety of reasons but, most notably, the pressure it would place on local schools, health facilities and the highways network as well as the loss of valuable agricultural land.

"We are all obviously delighted with the outcome and would hope that this will be the final appeal.

"Unfortunately a further appeal does remain a possibility, but this decision makes it crystal clear that the Secretary of State was fully entitled to refuse this application when he first did so back in 2015.

"This is great news for Farsley and hopefully this matter has now been put to bed."
Issuing his decision back in February, Secretary of State for Housing, Communities and Local Government, Sajid Javid said:
"It is my judgement the adverse impacts of the planning proposal in question, especially in terms of the harm to Farsley Conservation Area, and harms to character and appearance of the surrounding area and to the landscape – including harm to the gap between Farsley and Rodley settlements – would significantly and demonstrably outweigh the benefit of the proposal…"
More West Leeds Dispatch coverage of the issue can be found here.