Farsley community stalwart John Procter has been presented with The British Empire Medal, which he gained in King Charles III's first New Year's Honours List, at a ceremony at Bowcliffe Hall, Bramham.
This was presented on Monday 30 November, by The Lord Lieutenant of West Yorkshire Ed Anderson and The High Sheriff of West Yorkshire Zulfi Karim.
At the presentation of the BEM a citation was read out of the voluntary work John is still is involved with.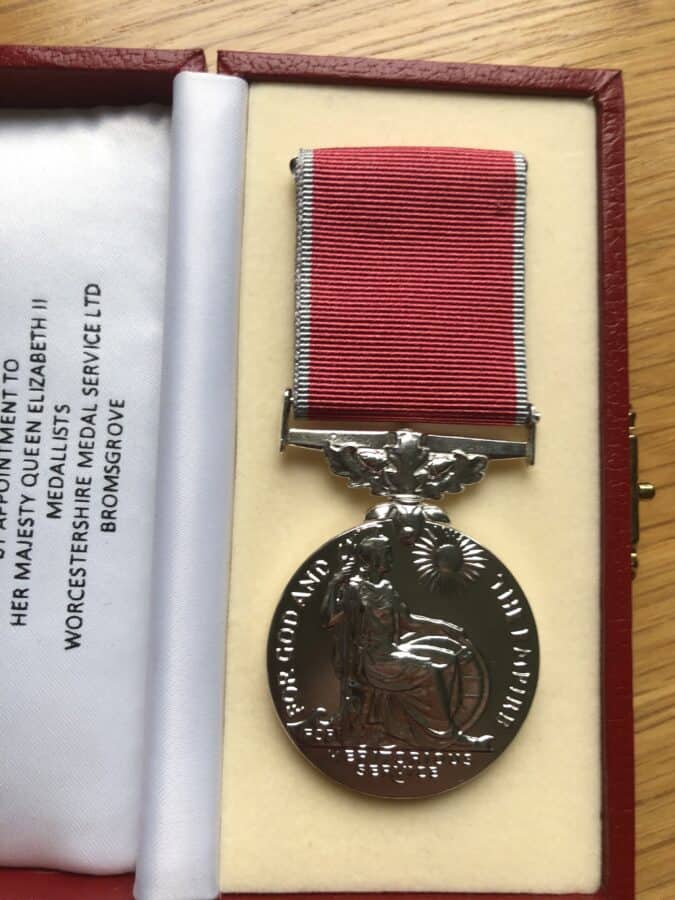 The citation mentioned that he was a Trustee of the Stanningley Education Trust, which distributes thousands of pounds to local youth organisations each year.
It was stated that he was he youngest West Riding qualified Youth Leader at 18 and continued with his youth work for 35 years . Whilst there he worked with Airedale College developing courses for adults and young people held at Priesthorpe Youth Centre.
John has been the Secretary of The Rotary Club of Calverley since 2002 and they raise thousands of pounds for both local, national and international charities each year . He was Awarded the Paul Harris Fellowship for his work with the Rotary organisation.
He has worked in voluntary capacity in his home village of Farsley for 36 years organising events and street closures for the community and this work is still ongoing. He is a member of the Farsley Business Forum, which helps promote work in the area.
He is also the only admin of the Farsley Community What's On Facebook page. In addition John is heavily involved at Farsley Community Church and President of Farsley Cricket Club.