Words: Martin Heaton
The members of the Farsley Community Initiative got together for the Annual General Meeting of the various successful groups working to make Farsley a better place.
The Initiative comprises of Farsley Festival, Farsley Community Orchard, Farmers Market and Friends of Hainsworth Park.
It first started in 2004 with the Youth Festival on Hainsworth Park, which eventually led to the Initiative being formed in 2013.
Farsley Festival is held every year and is now a very popular event in the Farsley calendar.
In 2019 more than 5,000 people of all ages attended. There was even a vlog by The Macmaster.
Friends of Hainsworth Park are working tirelessly to secure funding and grants to continue upgrading all areas of the Park.
Farsley Community Orchard continues to seed the wildflowers as well as keeping the hedgerow trimmed. They also operate a Christmas tree collection and disposal where they can turn the trees into a mulch for using at the Orchard and to sell to raise funds.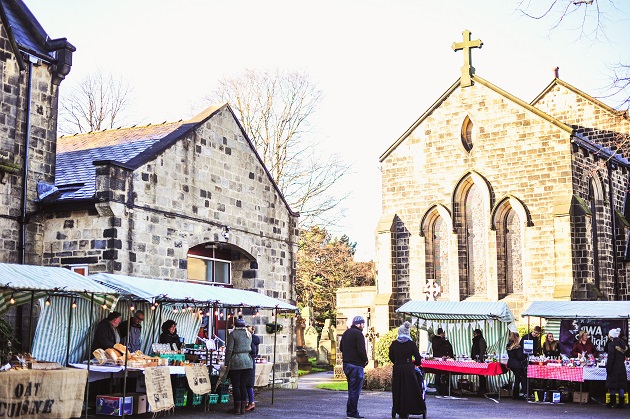 The Farmers Market is very well attended every month with most of the stallholders returning regularly.
After the meeting a number of suggestions were made regarding Hainsworth Park including a "quiet area" for older people and a baby area.
They are also hoping to arrange a public consultation for other people to have their say.
The Farmers market is desperate for volunteers to help erect and dismantle the stalls on ,arket day any help would be appreciated.
Richard Warren, from the Initiative, encouraged more people to get involved. He said:
"If anyone would like to volunteer, donate, have any ideas or to find out more about the Initiative please contact us by e-mail lovefarsley@gmail.com."
The AGM was held at Farsley Celtic's Citadel Stadium.