By Katherine Turner
Volunteers braved the freezing cold temperatures on Saturday morning in an attempt to clean up the much-loved Farnley Hall Fish Pond.
Armed with litter pickers and purple bags more than ten volunteers donated their time collecting over 30 bags of rubbish.
Farnley Hall Fish Pond is located opposite Farnley Hall Park. Dug in the 19th century, it is the smallest nature reserve owned by Leeds City Council and provides a haven for wildlife.
In more recent years the area has become neglected and has seen an increase in fly-tipping, with items such as carpets, mattresses and garden waste amongst the rubbish collected during the litter pick.
Stef White, one of the organisers, said: "I have lived round here for 14 years and a lot of work seems to go on at Farnley Park but the pond gets missed. It's a little hidden gem and it would be nice for the next generation for it to be back to how it used to be."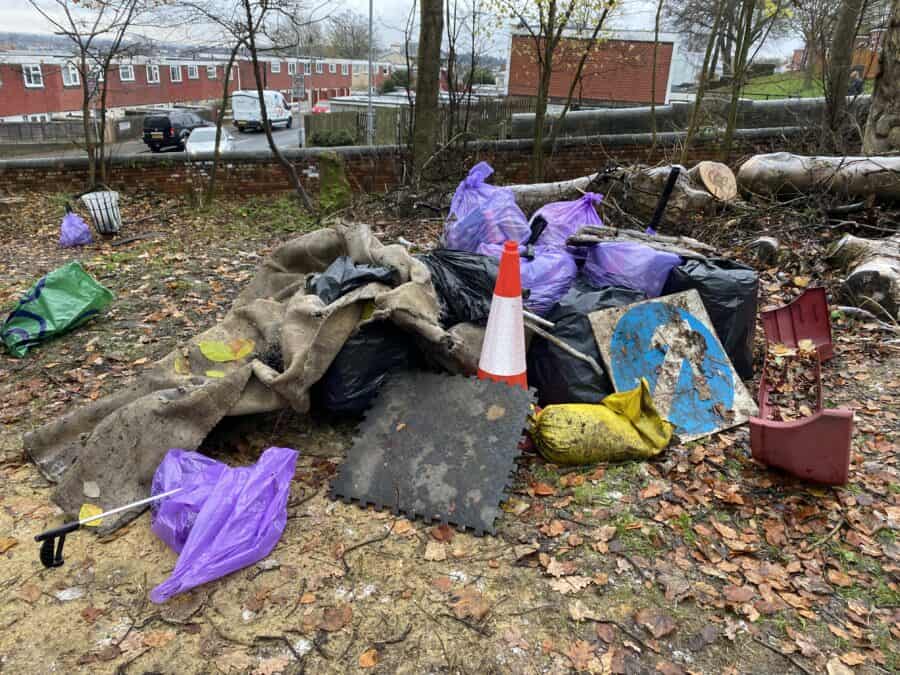 Stef has looked into the history of the pond and describes a time when the pond was bigger, cleaner with lovely reed beds and a wildflower haven where people would come to fish.
"It has now gone to rack and ruin," she added. "If people want to get involved I am going to set up a Facebook group called Friends of Farnley Fish Pond. I am going to get local schools involved in planting and wildflower seeds. Getting the kids involved means that the next generation will keep it clean."
Stef was not surprised at the amount of rubbish collected by the group, she and others come up regularly to collect rubbish.
Litter picking seems to be gaining popularity across West Leeds with Facebook groups like Litter Free Leeds having over 3,300 members. Purple bags are given to volunteers and are frequently seen by council bins where they are collected.
If you would like to get involved watch out for Stef's new Facebook group or contact Litter Free Leeds and a group organiser will contact you.
Councillor Mark Sewards (Lab, Farnley & Wortley) provided litter pickers and purple bags for this litter pick. He added: "Farnley Fish Pond has been in a poor state for a long time, so when residents messaged me to let me know their plans, I was more than happy to support them.
"I've also asked the council to get quotes for clearing the pond itself. This process for this is still ongoing, but residents have clearly shown that they value this space by taking matters into their own hands. We want to see it restored and made into a beautiful space once again. I'll update residents on my work in due course."
Sponsored content