By Peter Allison
On 3 March, Farnley Community Centre opened its doors and called out for donations to aid those caught up in the conflict in Ukraine.
Taking daily donations, the community centre has found itself full to capacity within a week. The range of donations is vast, with many of the items being brand new; the support has been overwhelming.
As such, the community centre has now found itself in a position to export humanitarian aid.
Peter Allison, the chair of the association, has secured a van to transport the goods and make the approximately 3,000 mile round trip to Poland to deliver the aid to exactly where it is required.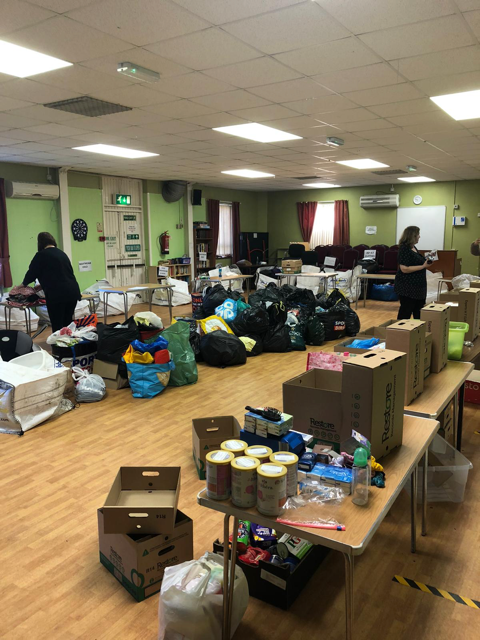 Although the vehicle has been secured, they require vital funds to pay for diesel and crossing tolls and fees.
Having set up a JustGiving page on Sunday 13 March, and to date have raised an excellent £410 – but it falls short of the £1,500 target.
Any funds unused will be used for another trip should that occur, or it will be donated to the Red Cross's DEC funds for the Ukraine Emergency.
Should you be able to donate even a tiny amount, then you can donate via the Farnley Community Centre's JustGiving page.
It is hoped that once this export is made donations to the centre can resume. For updates on the appeal the community centre will be providing up-to-date information on its Facebook page which can be found here.