Farnley Falcons junior rugby club has issued a plea for vandals to stop breaking in to changing rooms and damaging pitches.
The volunteer-run club, based on Butt Lane, offers more than 120 children the chance to play rugby league each week, while charging only a small amount of money to help cover running costs.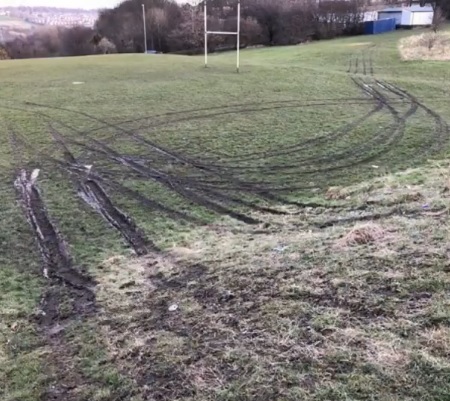 But the club has issued a plea via Facebook following a spate of attempted break-ins at their changing rooms and ongoing problems with people riding motorbikes and destroying pitches. In a post they said:
"From insurance premiums to playing equipment, coaching qualifications and First Aid training, child welfare provisions to just somewhere for our players to go every week, our club provides an awful lot on a really small budget.

"When folk try to break into our changing rooms or damage our pitches by riding motorbikes, quads and 4x4s across them or tearing down the pitchside barriers we install to keep our players safe it really undermines the work our club and its many volunteers try to do within the local community.

"Every time part of our club is vandalised we have to spend money repairing and replacing instead of investing in our players our coaches and our volunteers.

"Not everyone that reads this will be part of our club, but everyone can support us by spreading the message. Please stop the anti-social behaviour on Butt Lane."
The club used to be based in Farnley Working Men's Club. The vandalised building was burnt down by arsonists in August 2015. New houses are currently being built on the site.