Farsley Town Street is being 'blighted by cars, quads and motorbikes driven by idiots at high speeds', it's been claimed.
Several Farsley residents have taken to social media to voice their concerns over speeding drivers along Farsley Town Street, which is technically a 20 miles an hour zone.
Leeds City Council has put up speed indication devices highlighting the speed of drivers at either end of Town Street – but people say the problems are getting worse.
One commenter posted on Facebook:
"Having taken a half of lager or two in the glorious sunshine this week on Town Street It appears we are being blighted by cars, quads and motorbikes being driven by idiots at high speeds.

"I think direct action with a speed gun is the answer."
Another added:
"They seem to use the cenotaph as a starting line to proper fly up town street on a Friday night And think it's a right laugh to stop their cars, blocking the whole of town street to have a chat to their friends while traffic builds up."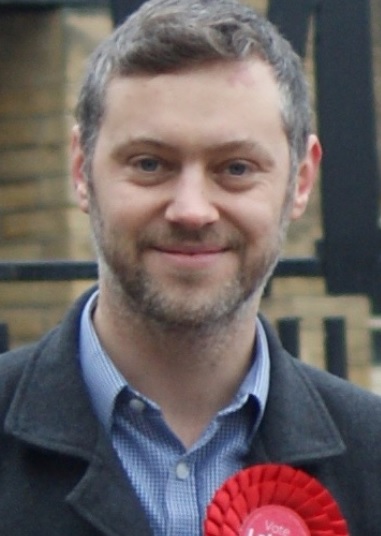 Calverley and Farsley councillor Peter Carlill (Lab) has already asked Leeds City Council to carry out speed surveys on the road and said any action must be taken based on those results. He said:
"I Completely agree that speeding on Town Street/Old Road is rife, and is just getting worse. As a councillor I raise anti-social driving around the area with the police and council regularly.

"There's a couple of different issues here, first is vehicles going a bit over the limit which, you can see by the speed indicators, happens regularly. The 20mph limit is certainly not being followed and this is the council's duty to solve by designing it out.

"I've recently asked for some speed surveys to be taken along lengths of the road which show the extent of this, and they will help prove action is needed and what action the council has to take to stop it. I will be happy to publish these when they're complete and detail next steps.

"The second is the drivers who go at excessive speeds – often in the evening. This is a police matter as it is clearly anti-social and criminal driving. I Will raise this with the Neighbourhood Policing Team who have speeding and anti-social driving as a priority but have mostly focussed on nearby Bradford Road.

"I will ask they can do some operations with the temporary speed gun to deter these drivers.

"The police do work on evidence though, so if everyone can report these incidents then it helps build the pattern of when they are most frequent, helps to build up the priority and pushes for action."
You can report problems online at https://www.westyorkshire.police.uk/report-it or use the new video upload service to share mobile footage of anti-social driving https://www.westyorkshire.police.uk/SaferRoadsSubmissions.
Cllr Carlill added that similar problems were happening elsewhere in the Calverley & Farsley ward, including Carr Road in Calverley.