Council chiefs look set to agree a package of price rises for people using Active Leeds facilities in Leeds in a bid to offset rising energy costs and tackle a budget overspend.
A council report this week says that from 1 November 2022 the cost of using Active Leeds facilities – including Armley, Kirkstall and Pudsey leisure centres – will rise to meet 'substantial' additional costs facing Active Leeds.
It is proposed to increase the high-volume activities such as casual swimming, casual gym, casual fitness classes on average by 7%. This means the cost of a casual peak-time swim will increase by 50p from £5.20 to £5.70.
Additionally, it is proposed to increase the Leeds Card rates on average by 5%.
Health and fitness memberships, which haven't risen since 2018, will increase by £1 a month across all memberships.
Pricing will to increase cross all junior and adult swimming lessons by £1 a month. Tennis courses and aquatic training schemes will all increase by 5% as these were some prices that had previously been increased along with swimming lessons last year.
Active Leeds Cards will also increase in price from £12.50 to £15 – the first rise for five years.
A council report – which can be read in full here – says the revised prices are subject to an internal consultation within the council.
The report adds that the overspend for Active Leeds is estimated at nearly £1m this financial year due to an additional staff pay offer (estimated over £700k) and rises in energy costs (estimated over £200,000). The local authority is looking to manage a £20.4m overspend in this year's overall budget.
The report says: "A review of the fees and charges for the leisure centres has been undertaken to contribute towards mitigating some of the additional financial pressures.
"This therefore means that prices at the leisure centres are proposed to increase to raise additional revenue in the current year and next financial year. These charges currently generate in the region of £14m a year and the additional chargers could generate an additional £770k per year."
The council says vulnerable or priority groups will be supported with smaller increases across the Leeds Card Extra prices, which offer more than a 40% discount on standard pricing.
Over the past three years prices have remained static, apart from an increase off the back swimming lessons moving to 50 weeks, or new products and services being introduced, such as online fitness classes.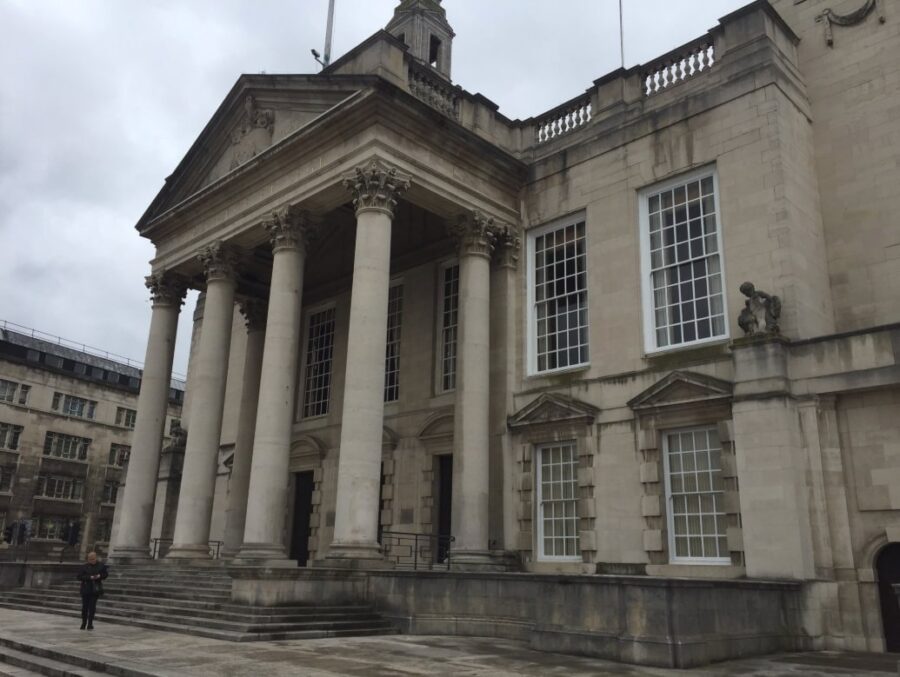 Council budget issues
Freezes on recruitment and non-essential spending are being undertaken by Leeds City Council as it looks to tackle additional budget pressures of £20.4million for this year caused by unexpected rising national costs.
An updated report on the council's financial position will be considered by senior councillors on the executive board at its meeting at Civic Hall next week (Wednesday 19 October).
The report details how unexpected significant rises in inflation and energy costs this year which have triggered a cost of living crisis nationally are impacting on the council's in-year budget position.
As a response to the shortfall, the council is freezing recruitment including on agency staff and overtime, as well as non-essential spend, except where this is necessary for health and safety or statutory reasons.
All areas of the council have been asked to identify areas for potential additional savings, and when these are taken into account the deficit reduces to £17.98m remaining to be found in this financial year.
Deputy leader of Leeds City Council and executive member for resources Councillor Debra Coupar said:
"We all know the cost of living crisis is now dominating the national news with people getting really worried about how they are going to pay their bills and make ends meet. The council is committed to doing everything we can working with our partners to help people as much as possible, but the rising costs are also causing a further significant impact on council services and has resulted in this additional budget shortfall we weren't expecting.
"We have taken immediate action to start addressing this and we are looking at all options to try and find a solution but the position is really challenging and there is no easy answer."
The council was already working to realise savings for the year of £16.5million, with a further shortfall expected to be needed to be addressed in the 2023/24 budget.
To see the report to be considered by the executive board go to Council and democracy (leeds.gov.uk) (item 6).