There was a hustle and bustle of activity as volunteers prepared to get the Sunday lunchtime food distribution session under way at Bramley Community Centre.
As soon as I entered the door, around half a dozen helpers were busy bringing out and arranging trays of food – everything from donated fresh fruit and veg through to tins of food, fresh bread, sausage rolls and toothpaste and sanitary products.
They're a friendly and lovely bunch of people as you could ever expect to meet – and they put on an impressive array of food and other items.
Prior to lockdown, the food bank run by voluntary group Bramley Care Bears served 10 to 15 families a week, but demand has surged to around 70 families since the start of the pandemic. Last year, the Care Bears distributed 4,102 food parcels to those in need.
And volunteers, who source food from takeaways, restaurants, supermarkets, Barca Leeds and individuals, are now bracing themselves for a further increase in demand for their services due to the rising costs of food and fuel.
They offer an Aladdin's cave of food and essentials to people of all ages and backgrounds, with rows upon rows of tinned goods from soups, potatoes, tomatoes, meat and fish to baby food and clothes.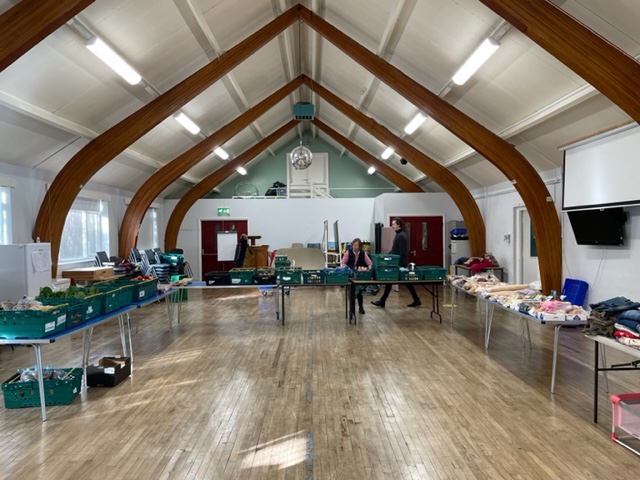 Suzanne Steele helps out at the Bramley Community Centre foodbank because she wants to give something back after needing it for the first time herself just after Christmas.
"I was absolutely broke and I needed it for my family after Christmas. We've never been well off, but I could always afford my shopping. You never know when you might need that extra support.

"At the time I felt there was a bit of a stigma attached, but I'm glad I came. People shouldn't feel ashamed for using us, we're all friendly and it's what we are here for.

"I'd been following the work of Bramley Care Bears on social media and everyone made me so welcome. I saw they needed volunteers, so I asked if I could help out and I haven't looked back."
Suzanne says volunteering is good for her as she gets to meet other people, help others and says the food bank helps tackle issues like food waste.
"Being here means I am doing something for both me and other people," she added. "It's surprised me the number of older people who come. It is quite shocking that people who have worked all their lives are having to use food banks."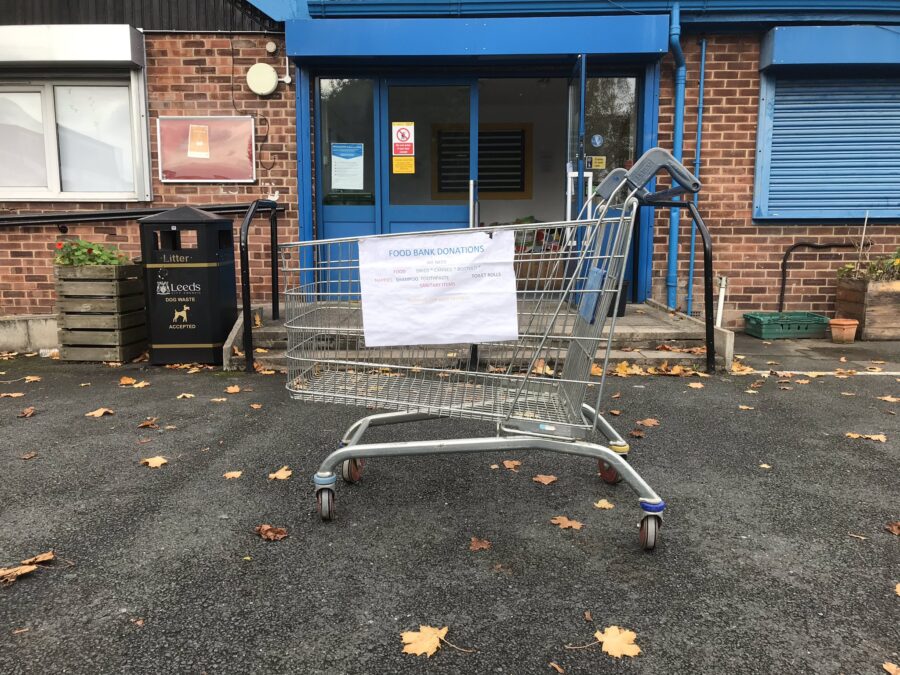 Bramley's Matt Soames has been volunteering at the Care Bears food distribution sessions since the pandemic started.
He praised the community spirit in Bramley, which sees food freely donated by businesses and generous individuals every week. It's clear there's a terrific bond between the foodbank volunteers, who are all keen to help others in their community – but Matt was worried the demand for their services was likely to increase in coming months.
"I've no doubt we will see more people coming through the doors," he said. "It is sad that it's needed. We're expecting to see about 30 people today and I'm sure that'll increase as it's getting tougher for a lot of people. We're here for people who need that support.
"Last year we had a lot of mums coming, struggling to feed their families during the holidays. The issues with Universal Credit also hit people, who were struggling to get hold of the money. Everything's going up and it's tough for people.
"It's great we are here but as a society should we really be needing food banks? We should be able to feed our people without the need for food banks."
Pat Whiteley volunteers because she likes meeting and helping people. She said:
"We have a lot of regulars who we get to know really well, we also get one offs who are sometimes absolutely desperate. It's sad and I wish I could do more.

"It's unbelievable how some people are having to live, and there are so many people who I know don't come to us. The people we see are probably just the tip of the iceberg."
Paula Driver has been volunteering with the Care Bears for six months now – and appreciates the value of giving something back to the community. During lockdown Paula supported Bramley Elderly Action and their home deliveries to vulnerable older people, as well as befriending an isolated older gentleman with regular telephone calls.
"I've worked with volunteers for more than 25 years and know how important it is to help others in the community," Paula said. "It's also important that we don't just throw good food away and waste it, as there are people who need it."
Paula says that as the cost of living in the UK rises at its fastest pace in 30 years more support is needed to educate people on how to cook, and not rely on ready meals and takeaways, as well as helping them to budget effectively.
The Care Bears Food Distribution sessions are run by Angela McConnell. She said they weren't just about food distribution, but about showing people you care and helping people who need it.
"We aim to help everybody who needs it," Angela added. "It's what community is all about. It's one of our passions that people are able to come to us and we can provide a listening ear.
"One lady told us that she was struggling for clothes and had nothing in her wardrobe, and we were able to help her out with that. It's about supporting people emotionally as well."
Donations of food come from local supermarkets, independent businesses and individual donations.
If you can help, or if you need help yourself, contact Bramley Care Bears on 07398 012399.
The Care Bears run food distribution sessions at Bramley Community Centre on Sundays from 1pm to 2pm, Wednesdays and Fridays from 11am to 12pm. More details on their Facebook group.
Check out our guide on where to get food help in West Leeds here.