Early plans to create a massive residential development at the bottom of Kirkstall Road will be discussed by councillors on Thursday.
Developer Inhabit wants to transform the former First Bus Depot site and adjoining land currently occupied by office and light industrial buildings into a residential development with shops and restaurants for the second part of the ambitious City Reach scheme.
The new development would see an unspecified number of flats built in four blocks on the site alongside a small riverside park on land which is a major gateway into West Leeds.
The developer also wants to slightly reduce the size of the first phase – which won initial approval last year – which would see more than 800 flats and student bedspaces at the adjacent former Yorkshire Chemicals site.
The outline approval included offices, car and cycle parking, public open space, a new river bridge, new access junction to Kirkstall Road and other road improvements.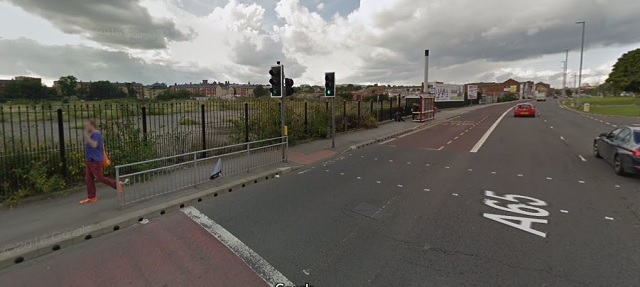 A report by planning officers says:
"The proposed reduction in the scale of City Reach 1 from the maximum developable envelope is acceptable to officers in this edge of city centre location as the scale is still one of a relatively dense high rise scheme which makes more efficient use of the land when set against a more traditional residential estate type scheme.

"The proposal for City Reach 2 is clearly of a city centre type high-rise development but with an increased open space provision compared to City Reach 1. This is considered to be appropriate given the site is further away from the city centre where it might be expected that densities are reduced."
Councillors on the City Plans Panel will listen to a presentation from the developer and planning officers and will be asked to give their feedback on the size, scale, parking and public realm proposals ahead of a full planning application being submitted by the developer. No final decisions will be reached at the Civic Hall on Thursday.
Read the report in full here or embedded below:
City Reach Pre Application by John Baron on Scribd
The former Yorkshire Chemicals site has accommodated a chemical works since the 1850s. The site ceased operations as a chemicals works in January 2006 and the buildings were subsequently demolished.
Previous outline permissions have been secured for offices, leisure, retail, and potential for hotel use but not pursued.