Our West Leeds Good Egg awards have celebrated and rewarded people who have shown incredible community spirit over the past year.
'Good Eggs' highlight the unsung heroes and heroines of our community, who go that extra mile without getting much recognition.
We had dozens of nominations highlighting the work of some incredible people and, as we enter 2019, we recap on all our monthly winners and ask the question: How can YOU make a difference to YOUR community in the New Year?
Dave's 'can do' attitude for others
Dave Dubej, of Bramley, was recognised for his overall generosity and 'can do' attitude.
Fran Graham, of Bramley Elderly Action, nominated Dave, who runs the ironmongers in Bramley and also helps maintain the war graves in Bramley Baptist churchyard. She said:
"When kids pop by and their bikes need fixing, he does it for free, sorts out their brakes, makes them safe with no bother. He says 'well, they're kids' – doesn't question it – just generous.

"He goes and fixes stuff for people after work, pops into someone's house to fix a light, replace a bulb, and many times in the last few months he's come to Bramley Elderly Action to fix doors and windows from recent break-ins we've had."
Jean's a role model
Jean Hollings is the face of Bramley parkrun and gives up numerous hours every week to recruit volunteers, organise the team and rally around local runners to ensure the event is the most welcoming and supportive parkrun in Leeds.
Jean ensures that more than 200 parkrunners experience a happy, fun and safe experience – and everyone from babies in pushchairs to retired and first-time runners are all included in the weekly event.
When Jean is not co-ordinating the growing team of volunteers and runners, she gives up her Monday and Wednesday evenings to lead a walking group with the Bramley Breezers. Parkrunner Darren Evanson. added:
"Jean is a fantastic role model for every woman and keeps parkrun and Bramley Breezers at the forefront of fitness for absolutely everybody."
Daniel fights for Farnley Reservoir
Daniel Riley, of Armley, launched a petition after growing increasingly concerned about what he says is a lack of lifesaving equipment around Farnley Reservoir.
He's also concerned about the maintenance of the reservoir and the number of objects dumped or thrown in it.
He was nominated by Farnley resident Judith Hurd, who was impressed by his voluntary work for the community.
Ukulele group's Lesley hits right note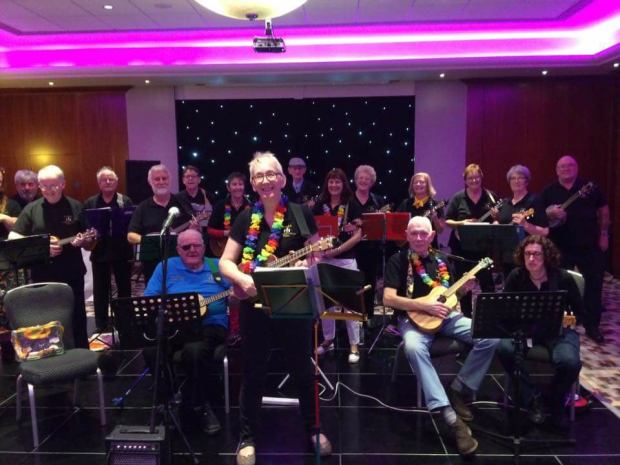 Lesley Whiteley, who runs Pudsey's community ukulele band Luxulele at Café Lux was nominated by band member Carol Hodgson.
She hailed Lesley for her tireless work organising events, fundraising for charity and generally bringing everybody together for vital companionship over the past three years. Cancer sufferer Lesley said:
"I wanted to set up a daytime group as most of the things available are at night and you often need that daytime contact. Music is the glue that keeps us together and we are all good friends within the group."
Kayleigh has 'heart of gold'
Kayleigh Glancy is a remarkable young woman. Selfless and generous, she has 'a heart of gold'.
The Farnley Academy pupil, aged 14, has done so much for good causes, fundraising for a variety of Leeds charities. Last Christmas she made the headlines by donating more than £1,000 worth of gifts to the Radio Aire Mission Christmas appeal.
Kayleigh was nominated by Andrea Riley, who said she 'has a heart of gold'. Andrea added:
"From the age of seven she has always put others before herself. Fundraising for Wheatfields, Leeds Children's hospital, St Gemma's and the Radio Aire Mission Christmas charity, Kayleigh is an example to us all."
Philip's top community work
Philip McConnell has steered the Broadleas tenants and residents group in Bramley to deliver some fantastic projects.
Philip was nominated by Bramley and Stanningley councillor Kevin Ritchie, who was impressed by his work in the community. Cllr Ritchie said:
"An estate with little resident engagement in the last few years, under Philip's leadership they now have a fully inclusive and functional committee. They have delivered numerous events and ongoing activities for the community.

"Fantastic achievements and whilst very much a team effort, Philip's leadership has been crucial to deliver these outcomes."
Pudsey's cleaning fairy
Pudsey's 'cleaning fairy' Lisa Brian Farrar, 49, received more than 50 nominations from grateful Pudsey residents who hailed her for her picking up litter, sweeping up, weeding and generally taking a pride in her town.
As one Pudsey resident said, she can often be seen out with her trusty broom and scraper:
"Lisa is continually showing pride in the towns appearance by selfishly cleaning areas of all weeds, cigarette butts, paper and anything else. Walking her dogs, she will spot an area and return and will not leave until it's clean, tidy and she's happy."
Jessica's charity efforts
11-year-old Farsley singer Jessica May Frost was nominated for her tireless charity work by fellow Farsley resident Richard Warren. Mr Warren said:
"For the St Gemma's Hospice Christmas Single she produced and the continual trudging out to performances before Christmas to fund-raise. She works tirelessly for charities and does so much for local causes.

"She deserves to continue her recognition after her recent FAB award success. The FAB Chart is a collective of people interested in music and supporting upcoming artists around the world. They have yearly vote-based awards which Jessica entered and won the 2018 FAB Chart Awards for the Best Female Artist category."
Roger's a good egg
Lower Wortley's Roger Foyle bends over backwards to help anyone who needs it.
Retired Leeds City Council worker Roger Foyle was nominated by Joyce Whitley. Joyce said:
"Since retirement Roger works approximately 40 hours a week. Totally voluntary! He will bend over backwards to help ANYONE who needs him. He drives his own van for Oxfam and travels miles each week, collecting and distributing books from book banks and Oxfam stores.

"He works endlessly for the local scouts and cubs. Joining in camping trips and organising the kids, right down to repairing the scout hut itself."
Kevin's a good Friend
Kevin Friend, of Heights Way, Armley was nominated by Rachel Robinson after offering his support during difficult times while she had cancer. Rachel said:
"Kevin is a very good friend and helped me through cancer between 2006 to 2009 and has helped ever since, particularly when I got diagnosed with bi-polar and felt really low.

"He was/is always there to talk to or give me a lift to somewhere or even just come round for a cuppa and listen.

"Kevin always helps others too when he can. He is a priceless friend. He deserves some recognition and to know he's appreciated by me, his family and friends."
Community celebration
To celebrate the incredible community spirit shown by volunteers in West Leeds, the Dispatch held a special social evening at The West End pub in Kirkstall last month.
The event was also attended by Kirkstall in Bloom and Kirkstall Festival volunteers.
A good night was had by all as all sides of West Leeds gathered for drinks and nibbles and an opportunity to meet with and chat to fellow members of our very active and successful community.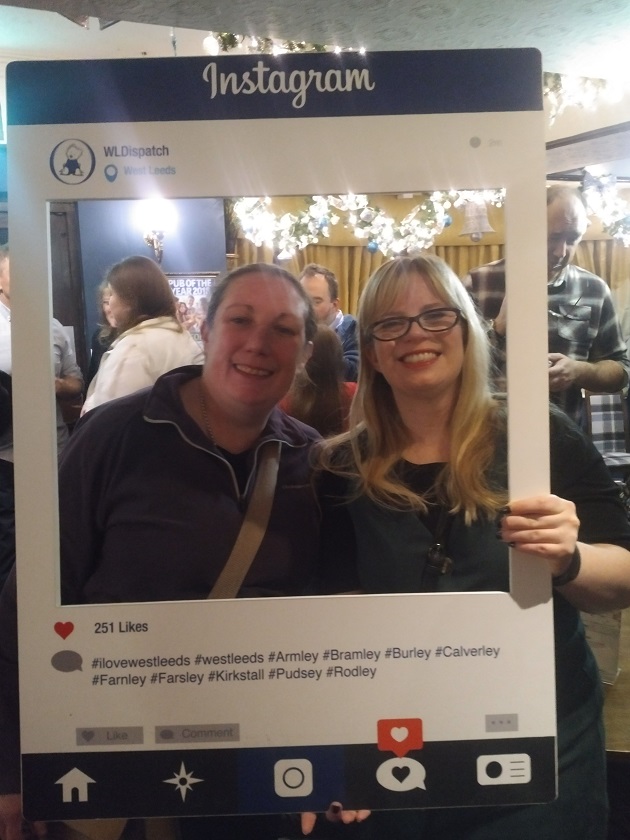 Thanks to our sponsors
A big thanks to all our sponsors who have generously donated prizes to our good egg winners. They include:
Bramley Baths, Broad Lane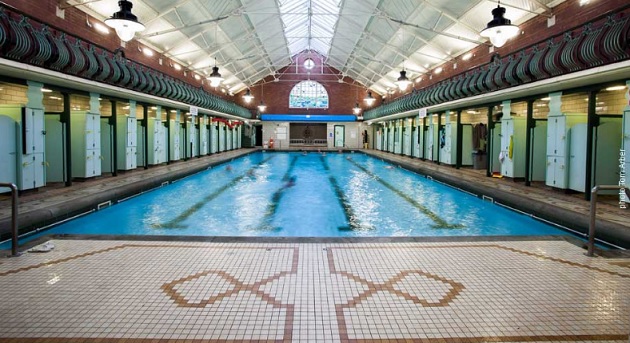 Abbey House Museum, Kirkstall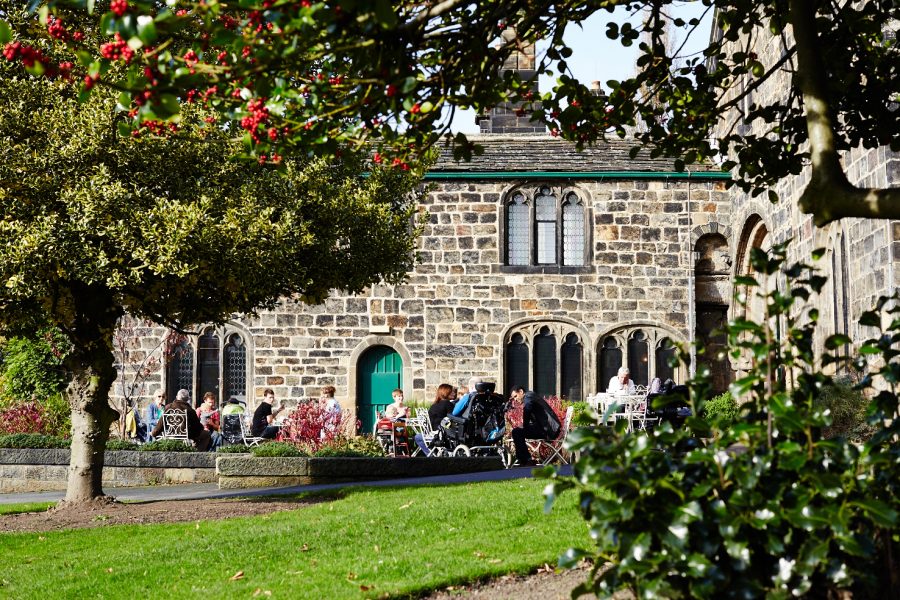 The Abbey Inn, Pollard Lane, Bramley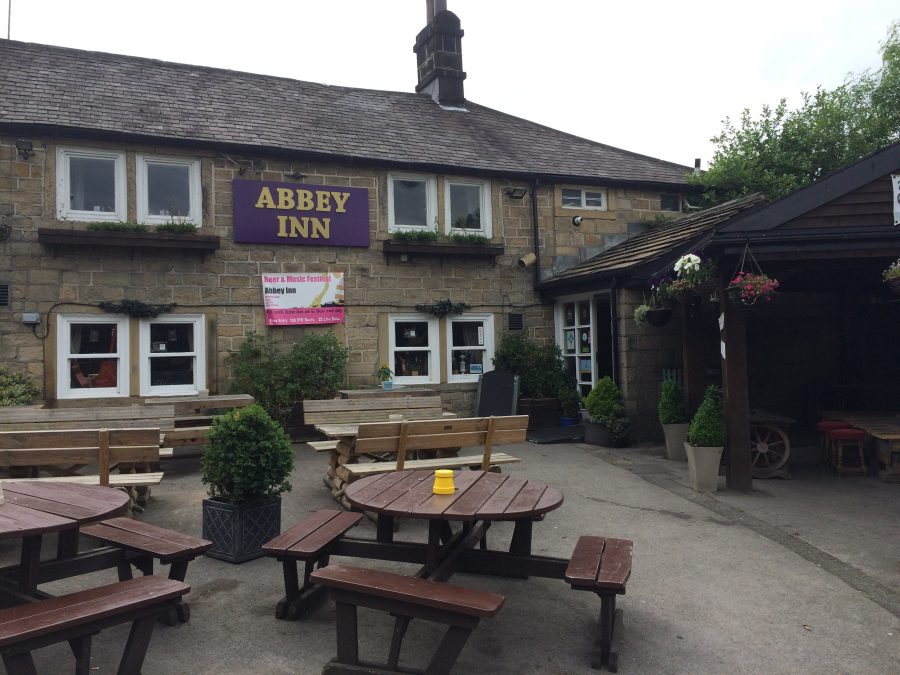 West End House, Kirkstall
Blue Tiger restaurant, Bramley
Bramley Lawn monthly pay as you feel restaurant night.
We're hoping to run more Good Eggs in 2019, so keep your eyes peeled!
Read all our articles about the Good Eggs here.