Drivers were queuing along Butt Lane and onto the Ring Road this morning as McDonald's re-opened its restaurant as a drive through.
The fast-food giant closed all of its outlets more than 10 weeks ago as lockdown restrictions came into force.
When West Leeds Dispatch popped down for a look at 11.15am, cars were queuing out of the restaurant car park, along Butt Lane, with some motorists on the Ring Road roundabout.
The restaurant had opened at 11am.
Customer Phil Smith had spent 45 minutes queueing before getting his fix of Chicken McNuggets and fries. He said:
"It's a long wait, but there are staff at the entrance guiding you into which lane you need to go into. It's crazy queuing like this but I've missed it."
McDonald's off Kirkstall Road has also opened today.
Just one order will be allowed per car and purchases will be capped at £25. In car parks, dividers will be in place, while security teams will patrol zones to ensure visitors comply with safety laws.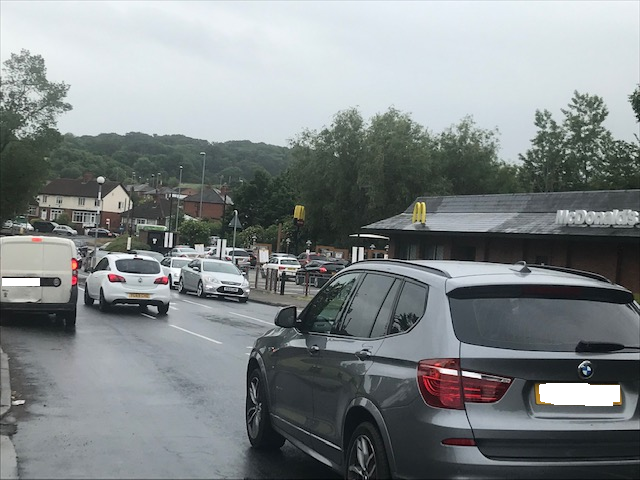 In stores, perspex screens have been fitted while all employees will have to carry out temperature checks on arrival.
There will also be a restricted menu – with breakfast scrapped for the foreseeable future due to limited staff numbers.
Today is the last day of the three-day phased reopening plan which saw 497 drive-thru sites swing open their doors on Wednesday.