Regular readers of West Leeds Dispatch will be familiar with the long-running saga of the Cardigan Arms in Burley, writes IAN SMITH.
The pub, on Kirkstall Road, was put up for sale by formers owners Greene King earlier this year and a bid to take up community ownership failed to achieve the required funds in time to purchase it.
In stepped Steve Holt, owner of Kirkstall Brewery and the Kirkstall Bridge Inn to ensure the pub's survival, agreeing a deal in May.
Since then, much renovation work has taken place and, whilst there is still work to do, the five downstairs rooms were open to the public today (Saturday) from noon.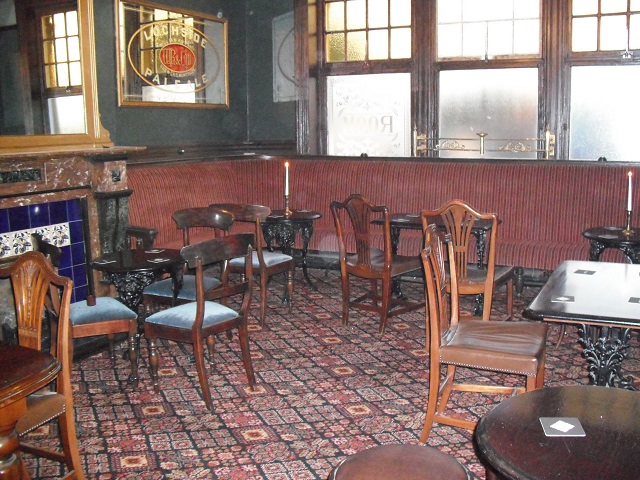 A press and media night was held on Thursday, and we were able to have a sneak preview. The Grade II listed interior designed by Leeds architect Thomas Winn (who also worked on the Adelphi and the Rising Sun) is intact and in good shape.
Pub and brewery memorabilia has been brought in to adorn the walls, and there is much for the casual drinker to admire.
Eight hand pumps were on the bar together with numerous keg fonts, featuring Kirkstall Brewery beers and those from further afield. Well stocked fridges supplied a range of beers from outside the UK.
This correspondent is looking forward to tasting the brewery's Brudenell IPA (6% ABV) which will be launched next week at more than 20 local establishments.
The Cardigan Arms is listed on CAMRA's Yorkshire Regional Inventory of historic pub interiors and is at 364 Kirkstall Road, Leeds LS4 2HQ. Frequent bus services go by on both Kirkstall Road and Burley Road.
stoked to see the cardigan arms is reopen, great pub and one to treasure. good work kirkstall brewery, bucking the trend.

— Ben Les Hoole (@sexyandmoody) October 6, 2017
What do you think of the new-look Cardigan Arms? Have your say in the comments section below.
Ian Smith is the former editor of New Full Measure, the newsletter of the Leeds Branch of CAMRA.