Residents in Pudsey are launching a campaign to save the decaying chapels at the heart of Pudsey Cemetery – and are calling on people power to back a potential community takeover.
The building, which dates back to 1875 and houses two chapels, has suffered from neglect and vandalism since it closed more than a decade ago. It has large sections of its roof missing and has shrubs and trees growing from the masonry.
Now Pudsey resident Damon Sugden is one of the people launching a campaign to restore the historic chapel – and get it back into public use.
He's hoping The Friends of Pudsey Cemetery and Chapel group, which has attracted more than 200 members on Facebook in just a few months, can help restore the chapel to its former glory.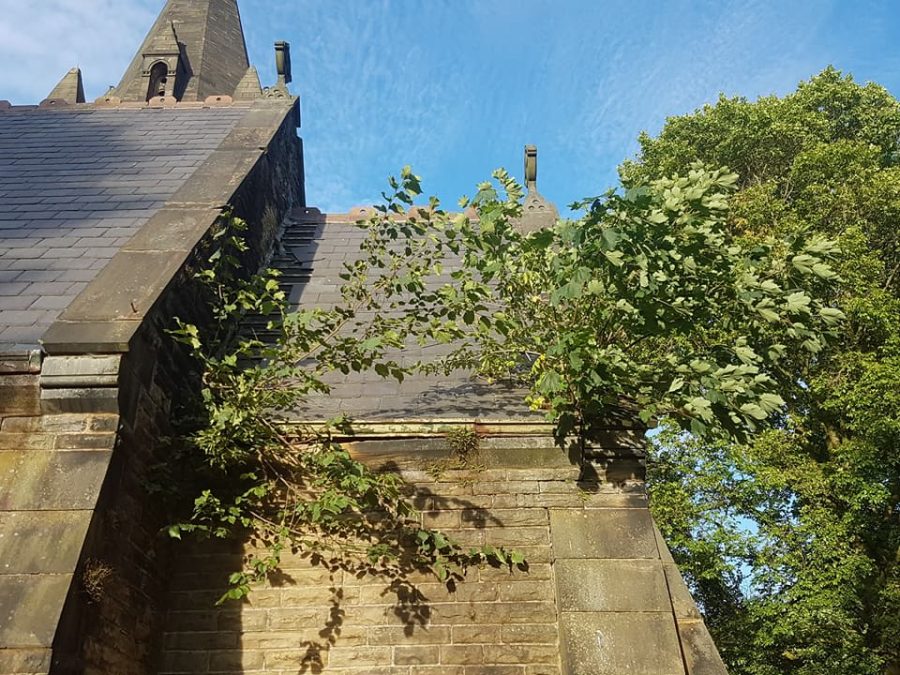 Mr Sugden, a graphic designer by trade, said:
"This is important because we are talking about something which has been here for more than 140 years and this place is the green heart of Pudsey. It's so quiet and peaceful and it's important we preserve the town's heritage and history.

"The chapel has three main problems – the roof is open in places and the building is exposed to the elements, there are no working gutters and bushes and trees burrowing into the masonry.

"We want to get as many people from the community involved as possible – lots of people have relatives buried here, people pass through on a regular basis or may care about Pudsey's heritage. As a community we need to be picking up this sort of thing up and taking ownership of it – it's us who have to live with it."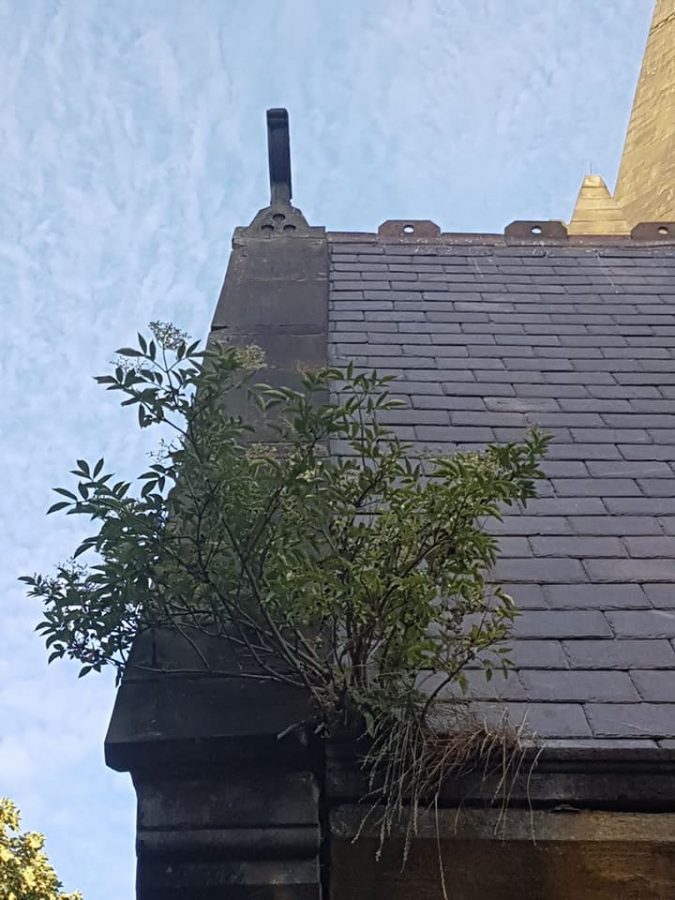 The group aims to hold a public meeting in Pudsey soon to discuss the restoration bid – and a possible asset transfer from council to community ownership. The meeting will discuss potential uses for the building and ways in which it could be restored.
Mr Sugden added:
"The chapels are key to the setting and appearance of this historic landscape, are a major landmark and their present condition reflects badly on the cemetery.

"We also want to look at what benefits the site can bring to the community beyond just being a cemetery, such as outdoor recreation."
The group has already had offers of help to mend the roof and clean up the bird droppings from local companies and is urging anyone who can help or who has an interest to follow them on Facebook and attend the meeting. The Friends can be contacted by e-mail on friends.of.pudseycemetery@gmail.com.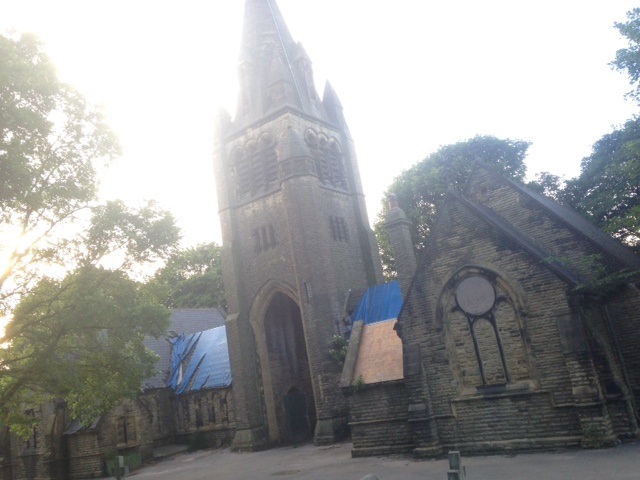 Local councillors and the MP will be invited to the public meeting. Mr Sugden said he hoped people would put aside any political differences to work together. He also hoped the group work with Pudsey Allotments, Pudsey and District Civic Society, Litter Free Pudsey and – crucially – in partnership with Leeds City Council.
Litter picks
Also planned are community litter picks in conjunction with park rangers.
There will be several cemetery tours this year – the first is at 7pm on Wednesday 16th August, with Pudsey and District Civic Society.
A rich history…
Pudsey Cemetery holds the families and people who lived in the town from 1875 onwards. See below for a map of the cemetery:
The cemetery, designed by William Gay, is listed at Grade II in the English Heritage Register of Parks and Gardens but the beautiful pair of chapels at its heart have no such protection.
Leeds City Council recently designated a new Conservation Area to include the chapels. The Chapel spire rises to a height of 110 feet and compliments the other tall buildings of Trinity Chapel, the Town Hall and St Lawrence Parish Church.
6 things you by West Leeds Dispatch
Through the gates to the right is a Lodge which was the Registrar's house, which also had a board room and mortuary. This is now privately owned.
Taking five years to raise, the total cost of the new cemetery was £5,000 and was overseen by the following: R. Womersley, Wm. D Scales, Joseph Town, J.S. Jones, J Asquith Hinings, Robert Salter, W.H. Greaves, James Banks and George Armitage. All big names from Pudsey's past and now all buried there together.
The cemetery is cared for by Leeds Bereavement Services, based at Farnley Hall Park.