By David Spereall, local democracy reporter
West Yorkshire Police are plotting a major crackdown on speeding across the region from next week.
Officers are warning motorists to expect enforcement "anywhere" in the region as they vow to take on speed camera "surfers", who'll slow down only when they're at risk of being snapped over the limit.
The head of the police's casualty prevention unit, Paul Jeffrey, said he was prepared for a "social media backlash" over the crackdown, but that West Yorkshire's "speeding problem" meant action was necessary.
He also confirmed permanent speed cameras are also set to be put on parts of the A647 – including between Dawson's Corner and Thornbury Roundabout – following repeated calls for action from Calverley & Farsley councillors.
Concerns have been raised over the past five years regarding drivers reportedly hurtling the road at speeds of more than 100mph. They were said to be using Lamborghini and Ferrari supercars to race along the busy route.
Speaker at a cross-party meeting of councillors at Farnley Hall on Wednesday, Mr Jeffrey said the fact 65 people died on West Yorkshire's roads last year was "unacceptable".
He added: "A significant proportion of those were entirely preventable.
"People have a choice whether they go fast or slow. 30 miles per hour is not appropriate in poor weather conditions, for example.
"What's happening increasingly in West Yorkshire is camera surfing, where people know where a fixed camera is likely to be so they slow down for it, then immediately speed up afterwards.
"Our new strategy will address that. What we're aiming for is predictable unpredictability, so people in West Yorkshire can expect speed enforcement anywhere, on any of our roads."
Mr Jeffrey, who was a police officer for 32 years before retiring and heading up road safety with the force, told the meeting that the crackdown would feature a "blend" of speed cameras and officers checking speeds in person from the roadside.
He also criticised the Department of Transport for not renewing "outdated" guidance from 2007, which dictates that speed cameras can't be installed without "data" and casualties taking place on a road first.
He said West Yorkshire Police had lobbied for a review of this, but that progress had been "painfully slow".
He said the force's new strategy would make it easier for local councillors to highlight roads of concern, and for officers to act upon them.
Councillors welcomed Mr Jeffrey's confirmation that cameras would be put up on the A647 in Leeds.
The near 20-mile road forms part of the city's outer ring road and then stretches west out to Bradford and into Halifax.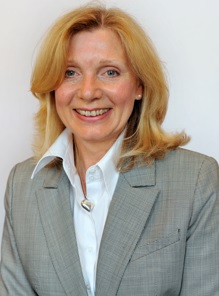 Conservative councillor Amanda Carter, who represents Calverley and Farsley on Leeds City Council, had earlier said her "postbag is full of people who are absolutely sick" of speeding.
She told the meeting: "The racing on the ring road and the A647 – not just by ordinary cars, but by high-powered cars and Lamborghinis – at two o'clock in the morning, is absolutely disgraceful.
"We need to do something about it. We've had some fatalities and serious casualties on our roads.
"Part of (dealing with) it is to do with the police, but part of it can be engineered out as well.
"We want to see more speed cameras in those areas where people are at risk."
The Outer West Community Committee is made up of five Conservative councillors, two Labour and two Green from the Calverley & Farsley, Farnley & Wortley and Pudsey wards.