Voters in Calverley & Farsley Ward will go to the polls on Thursday May 6, 2021 for the Leeds City Council elections. Voters will be electing one councillor.
Your West Leeds Dispatch has written to each candidate asking them for a statement of up to 300 words and a head and shoulders photograph to help you decide who to vote for. Here are their responses …
Naheem Akhtar Alam – Labour Party
Address in Leeds.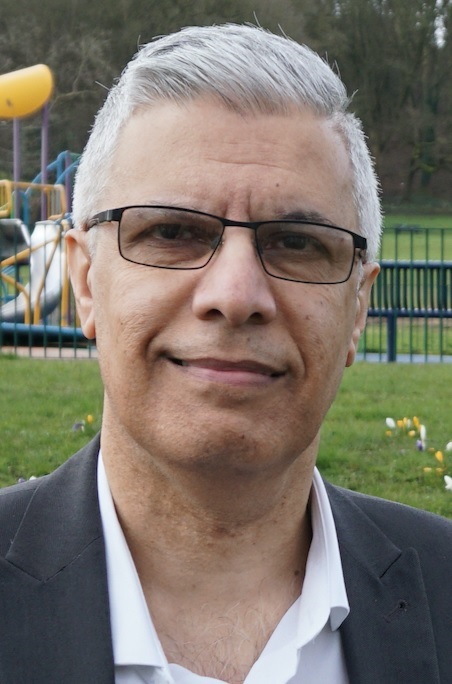 I have lived in the Pudsey area of our ward for many years. I am married and have three children.
I have spent most of my adult life working with, and advocating on behalf of, young people as a Careers Adviser.
My work has involved working closely with many different public and voluntary agencies, and this experience has given me the knowledge and skills necessary to be a strong voice for residents of our ward.
Having been involved in many local projects and campaigns, I know how strong the communities are across our ward and how to best support residents and local groups to work towards a better future.
Whoever you are and wherever you live, I will do all I can to support you, address concerns and ensure they are resolved quickly and positively
If elected as your councillor, I will focus on reaching out right across the ward – across ALL our areas of Calverley, Farsley, Pudsey, Rodley, Stanningley, Thornbury and Woodhall.
I will bring a wider range of improvements and community activities, report back regularly on my work, run regular surgeries spanning all corners of the ward, and regular street surgeries to actively look for and solve issues in the area. I will, of course, always be available to meet residents to discuss issues or to hear any concerns over the phone.
If elected as you councillor my priorities will be:
work to keep our streets safe and our area clean
support for our elderly and vulnerable residents
engaging young people to provide a better future
protecting the environment
unblocking our transport systems
investment to protect our public services
Elect me as your councillor to be a strong voice for EVERYONE in ALL our communities.
Amanda Lesley Carter – Conservative Party
15 Clarke Street, Calverley, Pudsey LS28 5NH.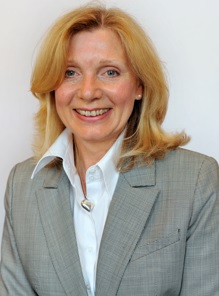 As we approach Election Day on May 6th, I want to personally ask for your support. If you are a postal voter please send in your postal ballot, alternatively vote in person as polling stations will be open.
These local elections are about local issues that affect all of us in our area, often irrespective of party politics. As someone who lives in the ward – and has for 30 years – I know the issues that need to be tackled.
My background as the fundraiser in West Yorkshire for Martin House Children's Hospice and then as Head of Fundraising for the Police Treatment Centre has proved a valuable background for me as Chair of Outer West Community Committee, where I have been able to support elderly and vulnerable people, young people and many others in the community, including local businesses.
My priorities:
Supporting individual constituents with day to day problems.
Protecting the green belt from unnecessary development.
Improving our environment, including our local parks, tree planting and walking routes.
Prioritising highways, particularly road, footpath repairs and pedestrian safety measures.
Supporting the police in tackling crime, anti-social behaviour and keeping people safe.
I have always spoken up in support of our local communities and will continue to do so. I would like, with your support, to continue to work as a team with my husband, Andrew Carter, to get things achieved which will make our area an even better place to live.
In the past 12 months the Government has spent over £600m supporting people across Leeds, including the Council, through the Covid crisis, now with the Government's regeneration programme we have an opportunity to get investment back into our area and address our local priorities.
I pledge to work tirelessly, continuing to provide a strong voice for Farsley, Calverley, Rodley, Woodhall, Pudsey and Thornbury.
Ian George Dowling – Liberal Democrats
11 Woodhall Park Mount, Stanningley, Pudsey, LS28 7HE.
I am a local resident, married with five adult children and four grandchildren, and have lived in the Calverley and Farsley Ward for the last two years, having moved to Leeds in 1989.
I am a Chartered Management Accountant working in the National Institute for Health Research based in Leeds and have previously worked in British Gas, Royal Mail and the NHS.
Calverley and Farsley needs a fresh voice to represent the area on Leeds City Council. As your Liberal Democrat councillor I would champion the needs of the area as we emerge from the impact of the pandemic.
I have three immediate priorities for the area:
Improved local transport – Local residents who rely on public transport are increasingly feeling stranded because of the lack of adequate provision. Leeds needs a fully integrated transport network and I would ensure the needs of this area are addressed.
Protecting the environment – We are in a climate emergency and yet Leeds Labour are insistent on the flawed expansion of Leeds Bradford Airport. I fully support the Liberal Democrats demands for improved recycling (e.g. kerbside glass collection) and the ending of charges for residents to take DIY rubble to the tip and focus on the fly tipping epidemic which has resulted.
Maintaining local services and facilities – Local facilities from Bowling Greens to PCSO's to Care Homes like Richmond House are under threat as a result of the spending priorities of Leeds Labour like the city of culture.
As Liberal Democrat councillor in Calverley and Farsley I will be working to protect local service provision and ensuring spending is focussed on local services which we need and should expect.
On 6th May vote for Ian Dowling – Liberal Democrat for a Cleaner, Greener Safer Calverley & Farsley and Leeds.
Ellen Jean Graham – Green Party
14 Trinity View, Bryan Street, Farsley, Leeds LS28 5GL.
I have spent 16 years in total living in Leeds and am happy to have called Farsley my home for the last four years.
I have previously worked in government and have also spent many years working for local and international charities fighting for social justice.
This experience has given me a solid understanding of campaigning and how to influence political decision-making. I am passionate about equality and human rights and the need to protect our environment. I am standing in these council elections because I believe strongly in the positive difference that Green councillors can make in their communities.
My priorities as councillor for the Calverley and Farsley ward will be:
Protecting our environment and improving access to our green spaces
Strengthening local public transport networks and walking and cycling routes
Working to ensure that our communities are clean and safe for all
The incredible impact that local voluntary groups and businesses have on people's lives has been ever more apparent through the COVID-19 pandemic. I will also invest in supporting our local groups and businesses to continue their vital work and support for our communities. 
Nationally, the Green Party more than doubled our number of councillors in the last local elections and we expect more big gains this year, including in Leeds.
I am proud to be part of a growing and dynamic Green movement across this city. As your councillor I will be a strong voice on Leeds City Council and will never be forced to 'toe the party line' like the councillors in other parties.
Whatever the issue I will be free to speak up for this area ad it will be my pleasure to serve as your Green councillor.
West Yorkshire mayoral elections
West Yorkshire will also be holding its first elections for an elected mayor.
Here's a list of candidates who are standing.