A medieval manor house in Calverley could be set for a new lease of life as a mixed-use complex centred around holiday accommodation.
The Grade 1 Listed Calverley Old Hall, parts of which date back to the 14th century, was placed on the Heritage at Risk Register back in 1966.
Now, 50 years later, building conservation charity the Landmark Trust has launched an appeal for an innovative architect to revitalise the site for the future.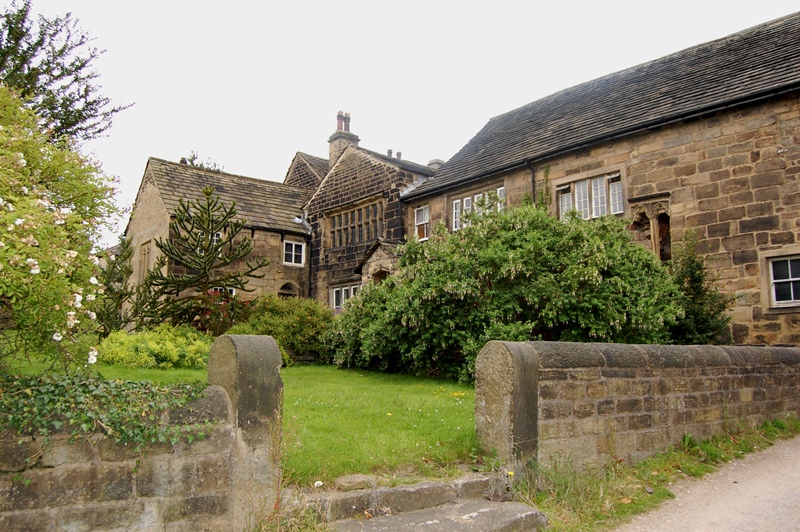 The trust, which rescues important buildings that would otherwise be lost, bought the site in 1981 and converted part of it into holiday accommodation, later restoring the Chapel and weather-proofing of the Great Hall and Solar.
But plans to restore the entire site have so far floundered.
A Trust spokesperson said it had 'unfinished business' with the hall:
"Over the years, we have examined various options to bring the site back in to full and sustainable use, but none have come to fruition.

"We have renewed our commitment to finding a financially sustainable, holistically approached mixed-use solution that both conserves and internally transforms this highly significant building.

"We're looking for a world-class multi-disciplinary design team to work with us on this opportunity to revitalise the entire site."
The existing Landmark Trust holiday accommodation will be closed in a few years' time and the entire site will be developed for mixed use with holiday accommodation at its core.
Alongside this, Landmark says it's open to exploring partnership uses that might include short-term assured tenancy and community space.
A competition brief for architects on the Landmark Trust website says:
"We are open-minded on whether a contemporary or historicist approach is taken for the scheme as a whole but wish to avoid explicit restoration. The historic fabric is to be repaired using the highest conservation standards.

"Calverley Old Hall is a complex site, having evolved structurally each century since the late-12th century. We are looking for an innovative architect with a track-record of high quality work to develop a full programme of conservation, repair and conversion."
More details about the architecture competition and Landmark Trust's plans for the site can be found here.
As reported last week, the hall has been identified as a building at risk by Leeds City Council.
Calverley Old Hall history
The building was originally owned by the Calverley family, who came from Scotland in 1100.
The Old Hall has existed in some form since the late 12th century, reaching the height of its status and form by the mid-17th century.
It is a highly evolved site: the main elements are a two-storey, largely 14th-century Solar Block; a late 15th-century Great Hall and Chapel; an early 16th-century Parlour Block, and a 17th century Lodging Block.
After 1665, when the Calverley family vacated the site, it was adapted into multiple uses.