Passengers who use a bus connecting Pudsey and New Farnley with Dewsbury are celebrating after the service was saved from being axed.
Current operators Arriva Yorkshire last month gave notice that they were going to discontinue the 205 service from Pudsey to Dewsbury, via Morley.
But following a campaign in Pudsey to keep the service running, West Yorkshire Combined Authority has announced that from Monday the contact has been awarded to TLC Travel Ltd.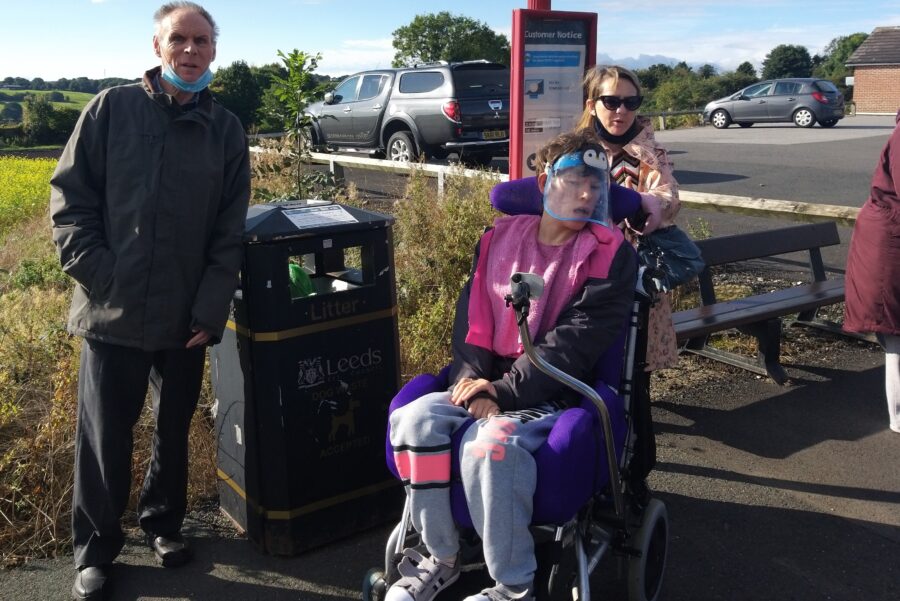 The service will initially operate on a temporarily reduced timetable to allow time to employ additional staff until they can resume the full hourly service.
This means the service will initially consist of nine services a day on weekdays and seven a day on Saturdays. Six of the daily services will be extended to the Owlcotes Shopping Centre. There is no Sunday service.
Both Pudsey's Conservative councillors and Pudsey Labour Party played a part in securing the future of the service.
Cllr Simon Seary (Cons, Pudsey) said:
"Local residents contacted me as they heard rumours that the service had been withdrawn. I immediately got in touch with my contacts and raised residents' and my concerns with the operator.

"I'm pleased to say this was escalated and the service has been maintained, with and the route improved to include Owlcotes. This means residents can also access the train station at New Pudsey."
Chris Dunford-Kelk, from Pudsey Labour Party, welcomed the decision to reverse the proposed axing of the 205 bus service. He told WLD:
"Due to driver shortages, Arriva Yorkshire had decided to cut four services in West Yorkshire, all of which had alternative or re-routed bus links, except for the bus link to Pudsey. 

"Local members of the Labour Party consulted with users of the buses and lobbied Arriva, the West Yorkshire Combined Authority and West Yorkshire Mayor Tracy Brabin, asking for the cuts to be reconsidered or replacement services to be added. 

"The 205 has been a direct link to Dewsbury, serving Troydale, New Farnley, Gildersome, Morley and Tingley – and the service has been established since the 1920s. Passengers use it for travel into work, to shop, and visiting friends and relatives.

"One passenger we spoke to has used this service for 61 years, there are people from outside Pudsey who use it to come into the town to shop every week, and one person said that it's their only way of getting to work and they would have to quit their job as a result of the service being axed."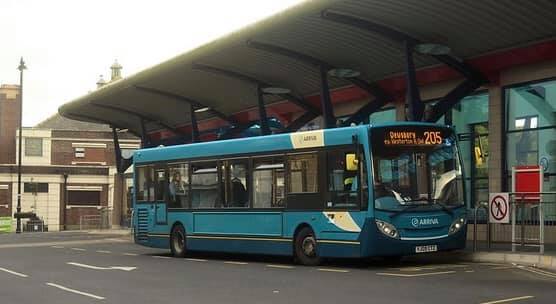 Wider concerns
Pudsey Labour has also spoken of its concerns about the frequency and routes of Pudsey's bus services, following changes implemented by bus giants First in April. Mr Dunford-Kelk added:
"In recent months, the X14 service has been removed, leaving a much slower bus service into Leeds for people in the Kent Road area.

"The addition of the 4F replaces it for part of the route but halves the frequency of services to Highfield Green and Uppermoor. The 4 services became so unreliable that First have now removed one bus every hour from the service. The X11's route in Leeds has been rerouted, reducing the places people can catch it from and therefore removing it as an option for many passengers.

"We know that the Mayor is working to bring bus services into public control which will make decisions on services subject to public need above corporate profit, but we're aware that this process will take time.

"We are aware that there are serious issues with driver shortages in a number of employment sectors, which has affected First's services as well as Arriva's, but cutting links between locations for passengers who rely on them isn't the answer and we're glad that the Combined Authority have responded to our concerns and found a solution for the 205. We've also written to them about the issues with the First services."
What do you think? Are bus services serving public transport users in Pudsey well? Have your say in the comments below.
All Change on the 205
On Saturday 23 October bus enthusiasts will be commemorating the change of operator on the iconic 205 between Pudsey, Morley and Dewsbury with a free heritage bus service.
A selection of heritage vehicles of all ages will run between regular 205 service buses on the entire route between 11am and 4pm to mark the change of company on the route after many years of continued Arriva operation.
The event is run by Black Prince Buses and volunteers from the Community BusDays group, which is made up of volunteers who bring together heritage bus events around the country for the benefit of those who live there.
More details about the timetable can be found on the Community BusDays Facebook group and below: