In the latest in our series putting 'at risk' West Leeds buildings and monuments in the spotlight, MARK STEVENSON looks at the history of Burley Goit.
When Burley Goit was built in 1799 it was one of many along the River Aire in Leeds.
It was built for Benjamin Gott to help power Burley Mills. As with most things the woollen industry came to an end and the Goit soon silted up through lack of use.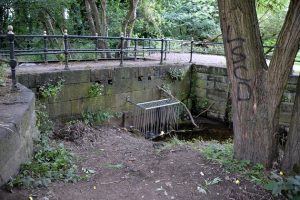 Attempts have been made over the years to restore it as it is an important historical feature.
Apart from its historical value it is a great place to view nature just meters away from the busy road. On one occasion when i was down there a Indian gentleman (I am assuming he was a Hindu) was making an offering to the river.