Four men will be climbing the height of Mount Everest on bicycles for the Motor Neurone Disease Association, because there's no known cure, writes Jonathan Paine.
Motor Neurone Disease is a particularly cruel disease, the sufferer is imprisoned within their body and while the mind continues to function, the body gradually shuts down.
Normal movements we all take for granted, such as walking, are impossible. Arms and legs become useless and the patient is restricted to a wheelchair as the disease takes over, as more bodily functions become uncontrollable.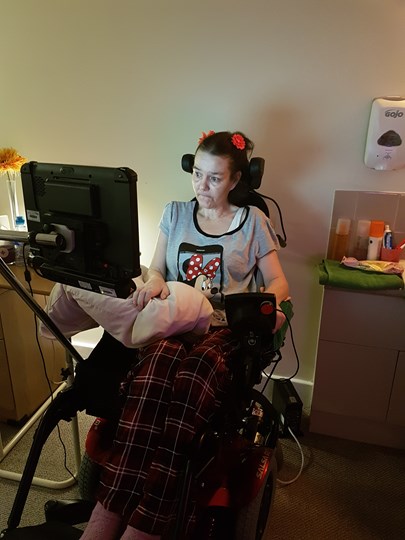 The sufferer is unable to speak coherently, unable to feed themselves, movement of any part of their body becomes virtually impossible.
Ultimately the end, after all this terrible suffering, normally comes between 12 to 18 months. Some patients survive for longer but under conditions which nobody should have to endure.
Funding is urgently needed to find a cure or treatment!
My family's story
My mum Val Ross, from Bramley, was diagnosed with MND in April 2015.
She was told she had 12 to 18 months before her life would end … 12 to 18 months ….. it hit us all very hard and as we began looking into the diagnosis we saw more and more that there's nothing – there's no cure – there are options to fundraise but not much else.
Myself and my cousin Martin had recently started mountain biking. We knew then that we could utilise our new hobby for something good that could make a difference.
It is now February 2017 and she is still here with us, but lives her life in a wheelchair, she can no longer speak, move or do anything she used to love.
Myself, Martin, Andy and Stuart are riding 214 miles on mountain bikes across the country to raise money for MND. We will be riding through the Lakes, over the Pennines and the moors. From St Bees to Robin Hood Bay.
The ride will be over five days (23rd June to 27th) and is 90% off road with over 8000 meters of climbing!
To put it into perspective, that's at least 2,000 metres a day, and overall we will essentially be climbing "MOUNT EVEREST".
We will be riding around 8 to 12 hours a day, maybe even longer if things don't go to plan!
Support us
ALL money raised will go directly to MNDA and all our food, travel, sleeping arrangements and clothing will be paid for by us – although we will be grateful if anyone wanted to sponsor us for those too!
Please help us reach or even exceed our £1,000 target!
This link takes you to the JustGiving page, where any amount donated will help 100% towards finding a cure for this terrible debilitating disease..
Thank you so much for taking the time to read this!