A campaign to create Leeds's first community-run pub has boosted by a healthy dose of people power at the weekend.
A community planning day saw supporters descend on Bramley Community Centre to help compile a business plan to help take the Barley Mow Pub into community ownership.
Community researchers went on a pub and cafe crawl, chatting to local people and finding out how the Barley Mow could complement what's out there, rather than competing with existing businesses.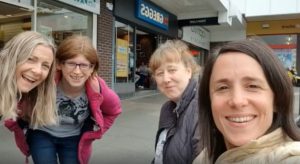 There was a lot of enthusiasm for a friendly, safe, affordable place for food, drinks and socialising. In particular, people liked the idea of music, a training or apprenticeship scheme and workspaces on the first floor.
Volunteers completed a business analysis, started work on a logo, a website, set up an instagram account (@mowsupporters), and researched Bramley activities.
Fran Graham, from the Mow Supporters, posted on Facebook:
"A lot of the people we spoke to didn't know about all of the activities already happening in the area, and our researchers were surprised about how much is on in this area. Maybe a Barley Mow radio station could help by reminding people about the great stuff that's available.

"There were some really BRIGHT ideas suggested today. We love the idea of music in the cellar (soundproofed of course), a veg, bread and coffee depot, and a summer bar camp for trainees. Thank you to to everyone who joined in – top work!"
The Barley Mow Supporters group, who are hoping to take the Barley Now Pub into community ownership following its closure last year, hope to evolve it into a pub of the future that offers much more than just a place to drink.
Best and final offers for the pub are being sought by 12 noon on Thursday 30 May. It's understood someone wanting to set up a Chinese restaurant is also interested in the building, along with other parties.
Barley Mow was a former home ground of the Bramley rugby league club, who moved there in 1881. The club used the nearby Barley Mow public house as changing rooms. A blue plaque marks the history surrounding the pub.
The Grade II Listed pub closed last year and is on the market for £450,000.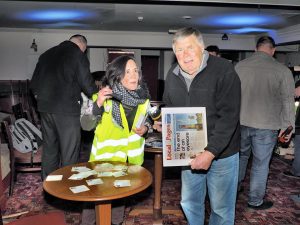 Last month more than 100 people attended a community consultation event at the pub to discuss potential activities there.
_____________
While you're here…
Producing your daily dose of West Leeds Dispatch comes at a cost!
There's the hosting of the website you're reading now, running our popular e-mail newsletter, membership of independent press regulator Impress, attending summer events, paying for equipment etc etc.
We need at least £200 a month just to break even – that's money currently coming out of the pockets of dedicated volunteers who are passionate about what's happening in our communities, connecting you with local groups and organisations as well as holding decision-makers to account and championing local issues.
And all that's BEFORE we even think about paying something for people's time – for instance, our editor puts in more than 24 hours a week in his 'spare' time to ensure The Dispatch publishes daily.
To put it bluntly, after nearly four years of daily publishing, we are not sustainable!
And we need YOUR help to continue …
For the cost of less than a couple of cups of coffee you can help support local community news and continue to give our communities a voice by taking out a subscription for just £4 per month (that's just a pound a week).
As a thanks you'll get your name on a roll of honour on our website. More importantly you will be enabling us to keep bringing you the news that matters about your neighbourhood.
Achieving a bedrock of supporters will give us a firm financial footing and help us plan for the future.
Supporting us couldn't be easier…
Just follow this link.
or set up a standing order with your bank:
Contact us on Paywestleedsdispatch@gmail.com if you'd like to do this.
Over to you …