A Bramley woman who was just 13 when her dad died from a brain tumour is taking on a Walk of Hope to raise funds for a charity dedicated to finding a cure for the disease.
Emma Hewitt, now 37, will be thinking of her beloved dad Roger as she takes on a solo challenge to cover 26 miles along the Leeds & Liverpool Canal from Kirkstall to Saltaire and back.
Her event on Saturday, 26 September is part of the charity Brain Tumour Research's annual Walks of Hope which are taking place virtually this year because of the coronavirus pandemic.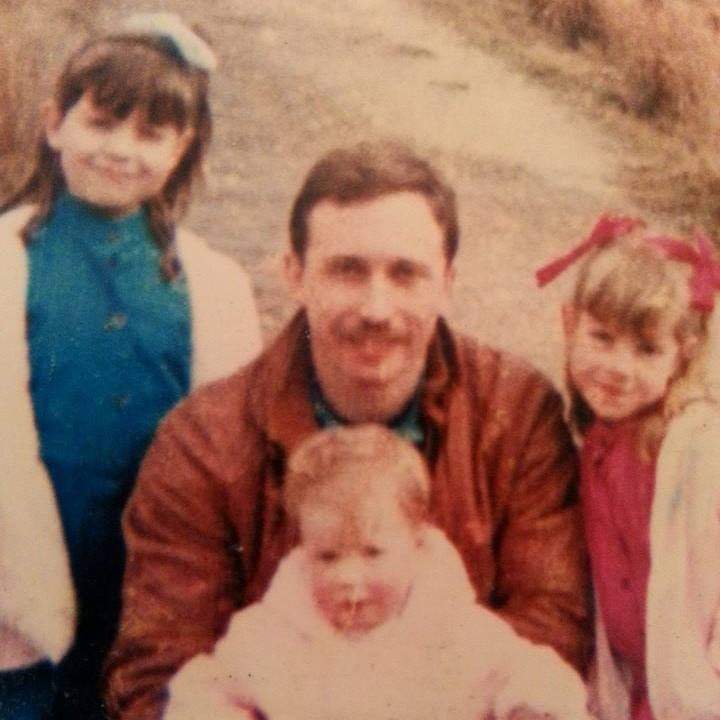 Emma is hoping to raise £274 with her walk and you can sponsor her here.
Emma said: 
"It wasn't long after my 13th birthday in 1996 that dad started to become unwell. He had always been such a fit and active man but suddenly he began to have crippling headaches and struggled to get out of bed which was so out of character for him.

"Dad had always been the first to get up, full of energy, and would take me and my two sisters away on dad and daughter weekends going hiking and climbing mountains."
Roger and his wife Tonia were shocked to be told initially that he was suffering from stress which was blamed on "being in a household full of women." 
But within days, he was so ill he went back to hospital and, this time, he was told he had an aggressive and incurable glioblastoma multiforme.
Roger, who had worked as a production manager at a manufacturing company, underwent surgery to fit a shunt to help relieve pressure following a massive seizure but fell into a coma. His condition declined rapidly and he underwent four weeks of radiotherapy, albeit for most of the treatment he was in a coma. He passed away on 14 December, just a couple of days after the radiotherapy finished.
Emma remembered: 
"I was only 13 at the time and my sisters were 15 and ten. We were allowed to take time out of school if we wanted to and spent most of our final days together at the hospital, sleeping on a pull-out sofa. We were so young and, in a way, it was a blessing as it meant we didn't really know how seriously ill he was and still had hope that Dad would get better.

"Losing him to this dreadful disease has had a profound impact on my life. I am still having therapy as a result and I hope that, by sharing our story, we can help others." 
Brain Tumour Research funds sustainable research at dedicated centres in the UK. It also campaigns for the Government and the larger cancer charities to invest more in research into brain tumours in order to speed up new treatments for patients and, ultimately, to find a cure.
The charity is calling for a national annual spend of £35 million in order to improve survival rates and patient outcomes in line with other cancers such as breast cancer and leukaemia and is also campaigning for greater re-purposing of drugs.