Would you like to volunteer to help run a thriving West Leeds community enterprise based in a beautiful historic building?
Bramley Baths is looking for an enthusiastic volunteer to join its Board and help the enterprise go from strength to strength.
Run by the community since 2013, the Baths teaches 1,000 swimmers a week, operates daily fitness classes in its studio and runs a popular gym.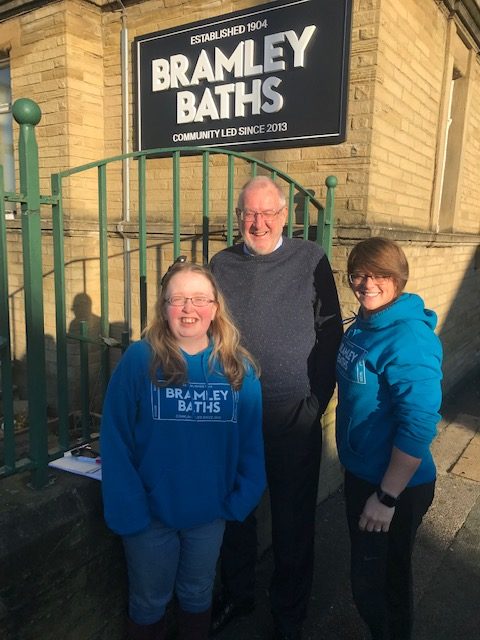 Chairman John Battle said:
"We have maintained our historic Grade II listed Edwardian building, and are looking forward to a bright future at the heart of the community.

We are overseen by a voluntary Board, from a range of backgrounds, who are committed to keeping the baths running in Bramley for the future."
Bramley Baths are looking for volunteers to join the Board, especially those with experience in accountancy and fundraising for capital redevelopment.
Volunteers will get the chance to work alongside a committed team, and support the future of the friendliest baths in Britain.
Successful applicants be asked to attend approximately 12 meetings a year, and would have wide scope to bring their professional skills into a new setting, learn new skills and share their experience.
To apply, e-mail Bramley Baths marketing manager John Baron at john@bramleybaths.com with a CV and a brief statement of your interest in the role.