Sponsored content
Community led Bramley Baths have re-opened their popular gym following a £42,000 revamp.
The gym at the historic Grade II Listed building now has new state-of-the-art cardio equipment from Technogym, allowing people to improve their fitness and wellbeing at the friendly facility.
There are three new treadmills, which even allow you to do sidesteps. They also feature bespoke programmes so people can find their own levels – and there's also an app to track your fitness which you can use away from the gym as well.
New equipment also includes three new cross trainers, two upright bikes, one recumbent bike, a seated hand bike and a Ski-erg upright rower.
It's a welcome investment at the independent facility, which has been community led since 2013.
Bramley Baths CEO David Wilford said that the gym had also benefited from a re-branding, and was now known as the 1904 Gym at Bramley Baths. He said:
"As an independent community led facility we always listen to what the local community tell us. We ran a community survey last year and are running another one soon. The survey told us that people wanted new equipment which was easy to use, intuitive and adaptable to different abilities.

"We're viewing this as the first phase of investment at the gym. If the new equipment is popular, phase two will look at new 'strength' equipment.

"As things slowly return to 'normal', people want to get fit and improve their lifestyles."
David said the old equipment, which had served the Baths well over many years, hadn't gone to landfill, but had been bought by a company who will refurbish it and send it for use in the most deprived parts of Africa.
The gym, which also has new blinds, was redecorated in 2020 during the first lockdown and also received new flooring.
Busy Baths
David said the Baths were busy as people looked to boost their fitness after two years of Covid restrictions, and there was an increasing number of people paying the full membership of £29 per month for gym, swim and classes.
He said the Baths' booming swimming school had a waiting list, and both general and family swims were proving popular.
The Baths are run on a not-for-profit basis, with proceeds ploughed back into the Edwardian building and on running costs, such as staff and utilities.
They have recently run an NHS-funded scheme to help 50 clinically vulnerable people aged between 35-95 years old to design their own personal fitness sessions as the country slowly emerges from the pandemic.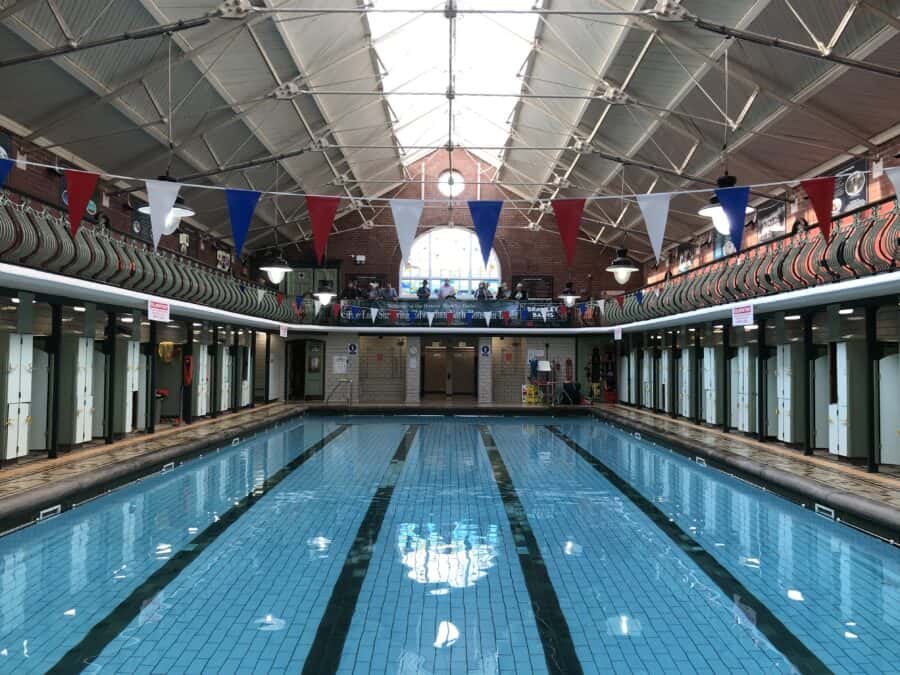 Sports massage and sports physio are also now on offer – with both proving popular with punters.
Steam room revamp
Next on the agenda for the Baths is a project to revamp the popular steam room area, which first closed in early 2020 due to Covid regulations but has remained closed ever since.
Due to popular demand, they're looking to draw up a scheme and find funding to breathe new life into an area which had started to look tired in recent years.
For more on Bramley Baths – which prides itself on being the 'friendly baths' – check out their website, or follow them on Facebook or Twitter. You can also call them on 0113 256 0949.