Two lifeline community organisations in Bramley have been singled out for praise at a full meeting of Leeds City Council.
Both Bramley Baths and Bramley Lawn social centre were highlighted by councillor Caroline Gruen as two successful examples of how the community have been able to increase social value for local people.
Speaking on the recently approved Leeds Social Value Charter, Cllr Gruen said the organisations promoted social responsibility and partnership working with community groups – both of which are emphasised through the Charter.
Bramley Baths, which became a community asset in 2011, and Bramley Lawn Social Centre, a Neighbourhood Network asset since 2014, both successfully transferred from Leeds City Council to community groups.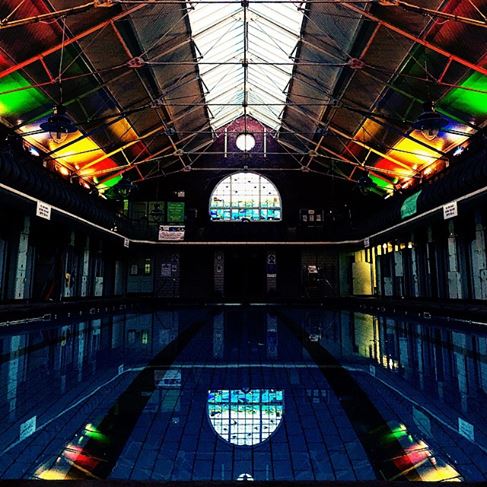 Bramley Baths
Cllr Gruen highlighted how, thanks to the voluntary efforts of an extraordinary group of Bramley people, Friends of Bramley Baths, the site is now heading for a surplus of £30,000 a year and £50,000 next year, all of which will be put straight back into improving the service further.
The Baths now see 900 children per week having swimming lessons (this increases to 1,500 per week with schools' usage), from just 400 under council ownership in 2011.
They also offer a wide-range of inclusive and bespoke activities, including swimming for children with Down's Syndrome, training for the Leeds Triathlon, mother and baby sessions and sessions for the elderly.
Bramley Lawn
Alongside this, Cllr Gruen outlined how Bramley Lawn, a previously council-run traditional day centre for the elderly, transferred to local Neighbourhood Network, Bramley Elderly Action.
Now, Bramley Lawn has an established balanced budget and has:
An exciting and innovative programme of community activities,
A trans-generational approach to activities spanning ages 0 to 100,
a dementia-friendly environment, including a community garden and a barber shop
A pop-up restaurant run by a volunteer professional chef.
Cllr Gruen added:
"I was extremely happy to be able to speak about such fantastic examples of hard work, dedication and commitment to the local community shown by the groups involved in both of these transfers.

"We have seen the total transformation of both sites, which has proven to be a huge benefit to many, many people within the local area.

"This all happened as a result of a unique working relationship between local councillors, the Council, the community and the Third Sector.

"Traditional boundaries were disregarded, barriers broken down and trust between partners established. But mostly it happened because of the commitment within the community.

"The recently approved Leeds Social Value Charter calls for "promoting social responsibility, building social capital and delivering social, environmental and economic value". I am very proud to represent a community which has done just that with innovation and true Bramley style!"