A Farnley woman is set to complete 59 sets of Armley Park's 161 'killer stairs' to raise vital funds for Sue Ryder Wheatfields Hospice in Headingley.
32-year-old Natalie Brook, who is an army paramedic at Catterick Garrison, will tackle the famous Victorian steps in memory of her mum, Sandra, who was cared for at home by the Wheatfields Hospice Community Team before she passed away in July 2019 aged 57.
Natalie said:
"Mum got the all-clear after having bowel cancer in 2016, but sadly a scan in 2018 revealed that it had come back in three places and there's nothing more they could do.

"My mum always said she wanted to be at home when she passed away and Sue Ryder Nurses from Wheatfields Hospice always used to visit us to offer support and help relieve some of her pain. They were absolutely fantastic and now I want to give something back by raising money for them, which will help other families that are going through similar experiences.

"I love running up and down the Armley Park steps to keep fit, but even during training I have only done a maximum of 30 sets, so this will be a huge challenge! I always think of my mum when I'm doing any kind of fitness and I know on the day she'll be on my mind and getting me up the stairs."
Natalie will wear a 7.5kg weighted vest during the stair-climb challenge, which is taking place on Sunday 23 August – what would have been her mum's 59th birthday. She hopes to finish in less than three hours.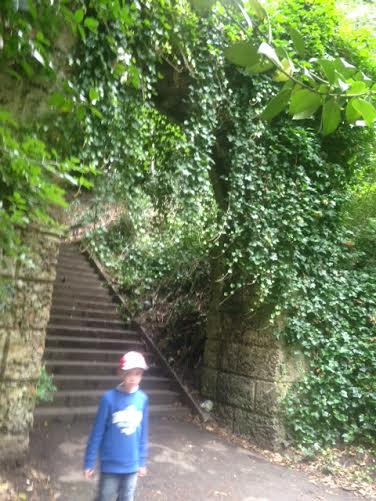 Kirsty Christmas, Community Fundraising Manager at Sue Ryder Wheatfields Hospice, said:
"We are so in awe of Natalie taking on this gruelling challenge to help raise funds for the hospice in memory of her mum. During this challenging time we remain heavily reliant on individuals donating and fundraising for us so we can continue to be there when it matters for patients and their loved ones."
Sue Ryder Wheatfields Hospice provides expert palliative care and support for people who are living with a life-limiting condition, as well as supporting their families. It also offers community services for people who prefer to receive palliative care at home.
With fundraising events cancelled for the rest of this year and no clear indication of how long it will take for Sue Ryder's charity shops to return to normal trading, the hospice anticipates a funding gap of £1.1m for this financial year.
Donate to Natalie's fundraising page here.