It's been a good start, but there's lots still to do to turn around the fortunes of Armley Town Street.
That was conclusion from a packed public meeting attended by dozens of Armley shoppers and businessowners.
The meeting marked the first anniversary of the launch of the All Together Armley group which aims to improve Town Street, which has suffered from anti-social behaviour, street drinkers and problems with rubbish. It also introduced a formal plan to tackle those issues.
The meeting, in Armley Library, was chaired by Leeds West MP Rachel Reeves, who last year ran a survey which highlighted some of the issues facing Town Street. She said:
"I am not going to claim that in the past year we have solved all the problems in Armley Town Street but I would say that we have made progress. Having All Together Armley is beginning to make a difference.

"This summer saw Armley Festival being held and I was amazed and pleased at the number of people who came to celebrate. Little steps we are taking are starting to make a difference."
The meeting heard how the new cumulative impact policy for the area had already led to applications to sell alcohol being turned down and it will be more difficult for off-licences to be renewed. It was also revealed how the police had been working to get illegal super strength alcohol removed from shops.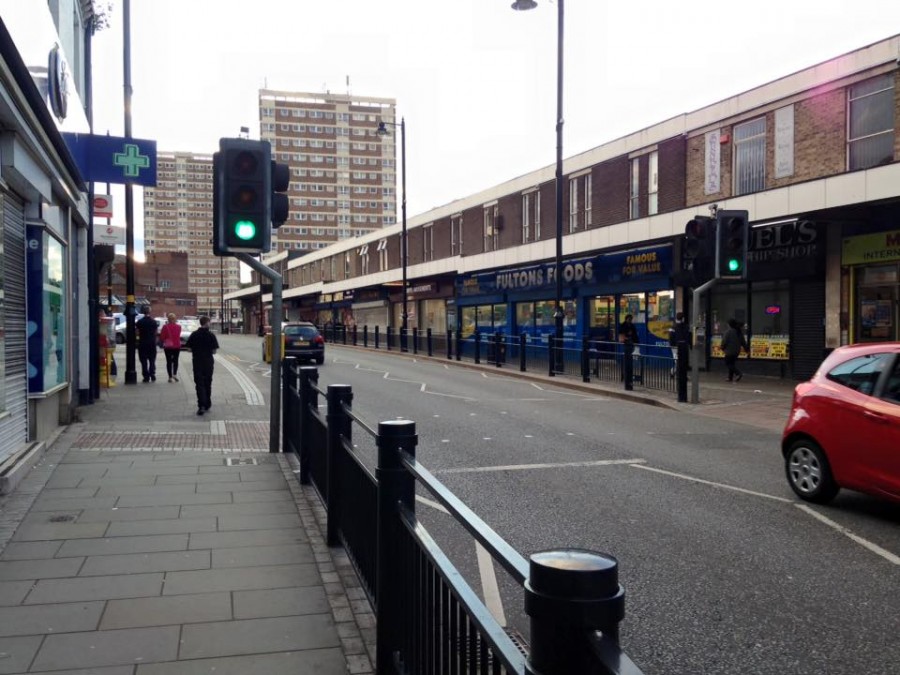 All Together Armley chair Gudrun Shemilt said the formation of a traders' group was starting to give local businesses a voice in tackling some of the issues facing them, such as litter. Businesses are also being encouraged to open up their shopfronts more to display their goods and ensure goods are advertised in a variety of languages.
Glenn Broadbent, from ATA, said the group would build on the success of Armley Festival by hosting a Victorian themed Christmas market ahead of the Christmas Lights switch on on November 19.
Basketball sessions to engage youngsters at Swallow Hill Community College had also been run, and there were plans for football-related activities in conjunction with the Leeds United Foundation. He said ATA had also been working with Swallow Hill to improve the front of the closed Loony Bin shop at the top of Town Street, which has fallen into disrepair.
There are also plans in the pipeline for permanent artwork put together by the community to lift the heritage trail from Town Street paths.
Houses in multiple occupation
Local residents at the meeting said there were a number of issues in Armley that still needed resolving, including the increasing number of houses in multiple occupation, which are often owned by landlords who don't even live in Leeds. One woman said:
"I think this is the biggest issue in the area. The landlords don't live locally and once they've turned what used to be good houses into bedsits, they just leave people to get on with it. There are problems with dumped mattresses in the bin yards. It's encouraging a transient population which doesn't care about the area."
Cllr Jim McKenna (Lab, Armley), who chairs the council's city plans panel, said the issue was 'extremely difficult' for the council to resolve because national planning guidance made applications almost impossible to refuse as long as the flats or bedsits were safe.
Residents also called for greater powers to close off licenses selling cheap alcohol, raised issues with anti-social behaviour, litter, speeding on Stanningley Road and other local roads, drug dealing and issues in Armley/Gotts Park.
Efforts to tidy litter in the area may benefit from support from some of the bigger businesses in the area, said Ms Reeves. Aviaries resident Louise Cunningham said she regularly took a bag with her and picked up litter like empty crisp packets and drinks cans – she suggested other people could follow suit and keep the area tidy.
Swallow Hill: 'Part of the solution'
Pat Doherty, a teacher at Swallow Hill Community College, brought five students with her from a school which she says has turned the corner. She said:
"These students want to be part of the solution and if you let them they will be part of the solution. They are part of this community. I believe in the possibility of change."
One of the students, Kieran, spoke about the lack of opportunities for young people in the area and about how
The meeting agreed to add youth provision to the plan to improve the area.
The initial findings from the Town Street survery conducted last year by Rachel Reeves were:
Dispatch comment
There's still a long way to go to sort out all of Armley's problems, that much is clear. Problems with street drinking and anti-social behaviour, litter and grafitti are still realities of day to day life, writes John Baron.
I'm always conscious of Elaine Holsworth's powerful article for The Dispatch from May where she says 'I love Armley, but I'm disillusioned', asking people to 'see beyond the spin' in the media (including, presumably, us).
To be fair to Friday's All Together Armley meeting, no-one was under the illusion that the job, barely a year in, was anything other than still in its infancy.
Some of the changes have been impressive – closing Town Street for Armley Festival was a huge success. Time will tell whether the Cumulative Impact Policy will reduce the number of outlets selling alcohol in the area, or whether it's already a case of too little too late.
The guys from Swallow Hill were hugely impressive and encapsulated the message of hope and change for the community (it was a shame some of the adults in the audience who may have legitimate grievances against some Swallow Hill students couldn't set a better example to the pupils by refraining from heckling, interrupting and shouting out while she tried to speak).
It's going to take time to turn Town Street – and the rest of Armley – around. But the past year has seen a start. Proof of the pudding will be in another couple of years.
In the meantime, ask yourself this: What have you done to follow in the footsteps of  Glenn Broadbent and Louise Cunningham by giving up their time to help improve the area?  Change needs the entire community to get involved. How will YOU make a difference?
All Together Armley can be contacted via alltogetherarmley@gmail.com.