How would you like to see the telephone boxes on Armley Town Street revamped? That's the question being posed by local community group All Together Armley, following comments by local residents that the boxes have become an 'eyesore'.
Here, ATA's officers write about their consultation – could the boxes be adopted and turned into a community asset? Could they be replaced by more modern boxes? Or should they be removed or become something else entirely? Have your say!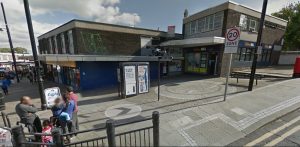 As part of our ongoing consultations regarding Armley and specifically Armley Town Street, we continue to reach to the breadth of the community by visiting them in their meeting places, street-based consultations, hearing from representatives of groups, businesses and organisations within the community and various online methods to learn about the issues the community cares about most.
We would like to hear in more detail how the community would like to resolve the comments made about the aesthetics surrounding the telephone boxes located near the Armley Compass.
We will use the results of the consultation to put pressure on BT to be responsive to the community and its wishes. BT have powers which override local planning laws in respect of location and design of telephone points.
All Together Armley believe BT should respond to the needs of the community and show social responsibility through direct involvement and engagement with local people.
We take no standpoint other than to reflect the wishes of the community.
We welcome all comments at our social media pages and our website.