Words: Keely Bannister
Photographs: Stephen Holt
Organisers of Armley Parkrun have turned their attention to kick-starting the New Year with a bang – after celebrating a successful event on Christmas Day.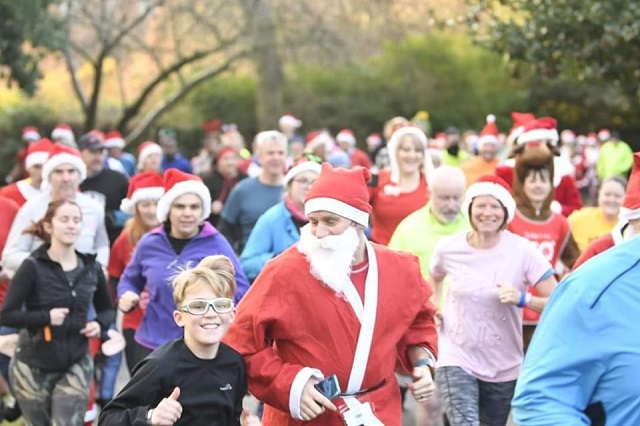 Usually held every Saturday morning, the extra 25th December event saw 200 participants and 25 volunteers converge on Armley Park to exercise and socialise together.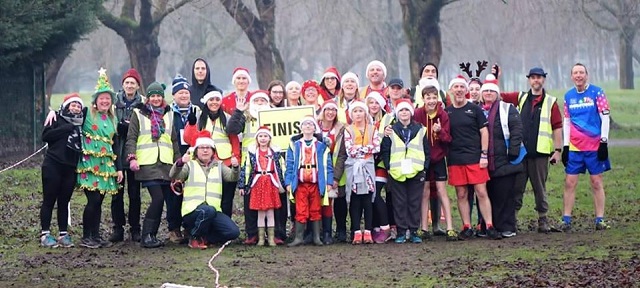 Some highlights from the day included:
4 people who enjoyed their first ever parkrun;
16 people achieving a personal best time;
25 different running clubs being represented;
"Tourist" runners from Aldershot who enjoyed their first parkrun in Armley and 
Wendy Mundy attended her 50th parkrun, while her brother Steve Low and fellow runner Graham Prince both hit their 100th milestone!
Christmas Day #parkrun @parkrunUK at Armley. Volunteer group photo at the end. Best way to start Christmas morning in my humble opinion. #loveparkrun and yes of course we had cake and mince pies 😋 pic.twitter.com/NmxFdbESKY

— Bramley Community Clothing Exchange (@BramleyClothing) December 26, 2019
Attention now turns to another extra run – this time on New Year's Day morning!
Known as "Double up parkrun day", this is the one day of the year when people can take part in two parkruns and get two results.
You can check out the times of other parkruns and plan your "double up".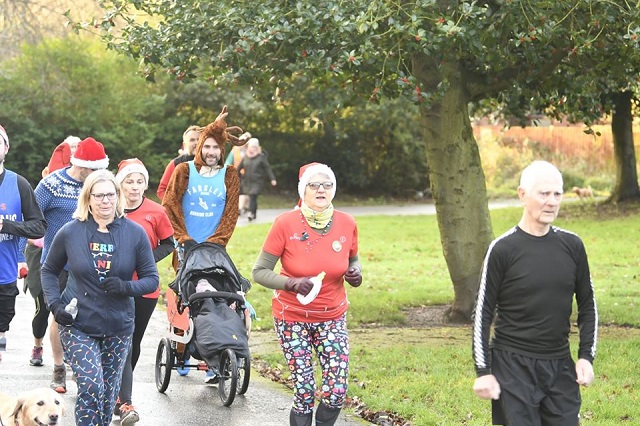 With a slightly later start time of 10am, the team are looking for volunteers to help kick-start the New Year off with a bang.
Volunteer roles still needing to be filled for Wednesday 1st January include:

4 x pre-event setup: help the run director set up the event doing tasks that could include placement of equipment, setting up the start/finish area and placing signs/cones to indicate the route
2 x barcode scanners: scan the runners personal barcode before and after the event
1 x finish token support: responsible for handing out position tokens to all participants
1 x funnel manager: responsible for the smooth operation of the finish funnel so that participants can be logged correctly when they finish
7 x marshall: a crucial role that the event cannot be held without – guide and encourage the participants around the course warning them of any obstacles or hazards, as well as ensuring that other park users are aware of the event
3 x post-event close down: help pack away all the equipment
 1 x token sorter: sorts the finish tokens into the correct order ready for next week
No experience is necessary to volunteer.
Armley parkrun is one of nine weekly events that take place in Leeds with the other West Leeds run being the ever-popular Bramley Parkrun.
Set up by local mum of two Michelle Gittins, the Armley course covers 5000m (5K) including tarmac and grass and sees participants embark of three laps around Armley Park.
Everyone is welcome to join the friendly event, whether you wish to walk, jog, run or just pop down for a chat.
People who can help by volunteering or who need any further information are asked to contact the organiser by commenting on the Facebook Page or by e-mailing armley@parkrun.com.