A new monthly community memory café has opened at Paisley Lodge care home in Armley, enhancing the support on offer to people living with dementia and their relatives, writes Briony Axe.
The initiative was established in July, with an aim of providing an informal space for the families and friends of those living with dementia to access information and support.
The café runs the first Thursday of the month from 1pm to 3pm, with an opportunity to discuss with those in a similar position, the symptoms and impact of dementia.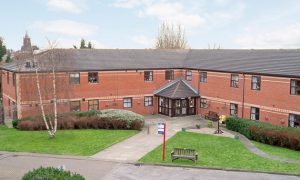 Home manager Pat Woellner said:
"We have a wealth of experience and knowledge of those living with memory loss and dementia, and would like to share this with those in the local community.
"Our aim is for Paisley Lodge to become a social hub for anyone to come and share their experiences, as well as access advice and support. This is just another step in developing engagement with the community, which we hope people in Armley and the surrounding areas will find a useful resource."
The 45-bed home, which specialises in dementia care, is located on Hopton Mews just off Wortley Road. The next date for the memory café is Thursday 6th September.
For more information, contact the home on 0113 263 2488.