A series of events highlighting possible upgrades at congested Armley Gyratory will be held in the coming weeks.
The public consultation will start next week – and the council is holding three exhibitions in Armley, Bramley and Pudsey to highlight the improvement works.
The events – which include further information and the chance to speak to council highways officers – will be held at Bramley Community Centre, Armley Leisure Centre and Pudsey Civic Hall. More details here: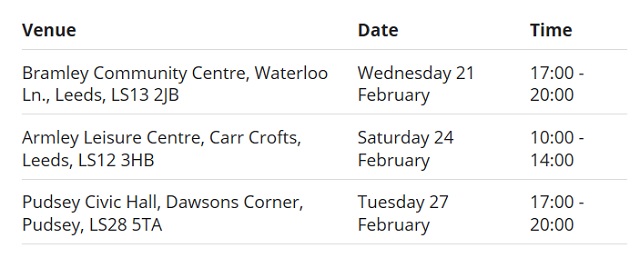 Leeds City Council is currently developing plans to improve the road layout. In a leaflet advertising the events to residents in Armley and New Wortley, it says:
"Leeds City Council is currently working to improve bus times and service reliability along the Bradford to Leeds corridor (Bradford Road, Stanningley Road, Stannignley Bypass and Armley Road).

"Not only would upgrade works seek to improve conditions at Armley Gyratory Junction itself, but they would also enable wider improvement projects in the city centre and surrounding communities."
The consultation launches on 21 February 2018. More details will be released here closer to that date.
The Armley Gyratory improvements will be funded from £173.5million of Government funding to be invested in a package of improvements in transport in Leeds following the collapse of the collapse of the Leeds Trolleybus scheme last year.
Wider improvements include new park and ride services, bus priority lanes and modernised transport facilities across the city.