New licensing laws which will make it harder for new off licences to be approved in Armley have been given the go ahead by Leeds City Council.
The council's licensing committee approved proposals to introduce a cumulative impact policy (CIP) in Armley to help tackle problems with street drinking and anti-social behaviour.
The CIP will place the responsibility on the applicant to prove a new licence application will not make matters worse in Armley. It will also mean that existing off-licenses could find it difficult when renewing theirs if they are selling alcohol irresponsibly.
Very pleased that #Armley cumulative impact policy has just been unanimously approved at #leedscouncil licensing committee. @WLDispatch

— Alice Smart (@Alice_Smart) May 20, 2016
Councillors hope the new policy will halt the increase in off licences on Town Street and Branch Road.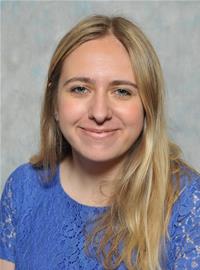 Armley Labour councillor Alice Smart told The Dispatch:
"The approval of the Armley cumulative impact policy is an important step in tackling the chronic problem of street drinking on Armley Town Street.

"I am very grateful to all the local residents who took part in the policy consultation which led to this decision being made.

"This policy won't make street drinking go away over night and there are clearly many serious challenges that we still need to overcome.

"However I'm confident that by working with All Together Armley, local councillors, residents and our MP, we can continue taking steps to reduce the prevalence of street drinking on Armley Town Street and make it a safer and more welcoming place to visit."
The council's decision follows a public consultation which received 158 responses, the majority of which said they were in favour of a CIP in Armley.
A report considered by councillors on Friday concluded:
"Armley is a town in a deprived area of Leeds and Armley Town Street is reportedly suffering from anti-social behavior. The work already undertaken by the multi-agency partnership group could be supported by the introduction of a cumulative impact policy.

"The people of Armley have been consulted with and in broad agreement with the proposals.

"There is no major objection to the imposition of the Armley CIP, although some members of the public question its value standing on its own."
You can read the report in full here.
The licensing committee's decision will now be referred to next month's full meeting of Leeds City Council for endorsement.