By John Baron
Leeds Museums and Galleries have been awarded a grant of £653,000 from Arts Council England to restore and improve run-down parts of Leeds Industrial Museum.
A council report authorising the expenditure this week says the funding will address backlog maintenance issues for the Drying House and Engine Shed structures and iconic landmark chimney stack at the Canal Road museum.
It will focus on immediate and essential works to improve the site's core infrastructure, improve the care conditions of collections, improve accessibility, and will reopen the Loco Shed and adjacent gallery which have been closed since the 2015 Boxing Day floods.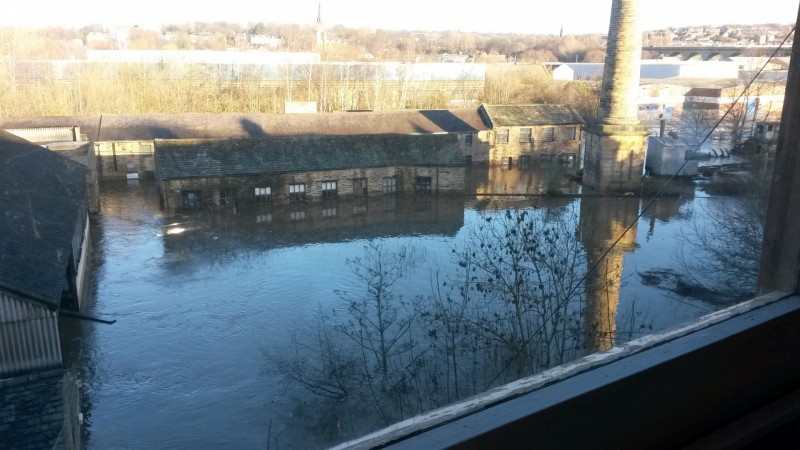 The funding will also enable the Engine Shed roof to be raised and replaced and will utilise the newly constructed flood alleviation wall at site. The report adds:
"The building which houses LIM's collection of locomotives (situated on the river side of the site) – the Loco Shed – is in poor condition and currently limits the movement of engines owing to its height and restricts public access to these industrial treasures

"Given the museum's position on the River Aire, the lower parts of the site are particularly susceptible to flooding. Defences against flooding are being constructed at Armley Mills as part of the Flood Alleviation Scheme (FAS) Phase 2 and this involves the building of barrier walls along the riverbank adjacent to and within the engine shed.

"This presents an opportunity of addressing a number of maintenance issues with the Loco Shed and two other structures – the drying shed and chimney."
Parts of the museum also flooded in February when the River Aire broke its banks, although most of the facility re-opened in time for half term.
The council aims to begin the project on 4 April 2022, and reach completion by the grant expiry date of 19 May 2023.
The council report can be read in full here.