People are being invited to comment on plans to re-develop a mental health facility in West Leeds into a new unit to improve care for men across West Yorkshire.
Leeds and York Partnership NHS Foundation Trust wants to hear the opinions of local people about its plans to convert Parkside Lodge in Armley into a new mental health facility before it applies for formal planning permission.
Two public consultation events will be held on 29 and 30 November to explain the proposed changes to the existing buildings, off Stanningley Road.
In the past Parkside Lodge has been home to the West Yorkshire Perinatal Mental Health Mother and Baby Unit, and before that it was an in-patient unit for people with learning disabilities.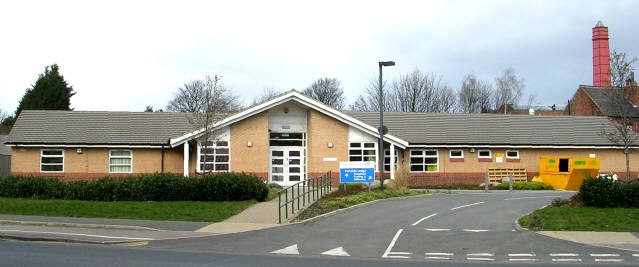 Dawn Hanwell, Chief Financial Officer & Deputy Chief Executive at Leeds and York Partnership NHS Foundation Trust said: "Our proposal aims to improve the health and lives of men with mental health problems to live independently in the community.
"Parkside Lodge has been home to a mental health facility for many years. We are looking to convert it into a safe and nurturing environment where men with a range of difficulties can rehabilitate and live their lives to the full again.
"One of our main aims is to provide care closer to home for local residents across West Yorkshire. Some of the men who'd receive care at Parkside Lodge are currently receiving inpatient care in independent hospitals miles from home."
Local residents, businesses and other local representatives are being invited to attend. The project team will be on hand to explain the proposal, listen to comments and answer questions.
The consultation is running:
Tuesday, 29 November 2022 at 3-4pm, 4-5pm, 6-7pm, and 7-8pm.
Wednesday, 30 November 2022 at 3-4pm, 4-5pm, 6-7pm, and 7-8pm.
To ensure the health and safety of all those attending, the Trust is asking anyone interested in coming along to register their interest using this Eventbrite Link.
More information about the proposed scheme, how to book onto the con salutation events, and a short questionnaire enabling people who cannot attend the events to give their views, is available on the Trust's website.
Questions about the development or the consultation events can be e-mailed toComplexrehab.lypft@nhs.net.
Parkside Lodge is at 16 Stanningley Road, Armley, Leeds, LS12 2AE. It is off the A647 near Armley Park. Find Parkside Lodge on Google Maps.
Sponsored content