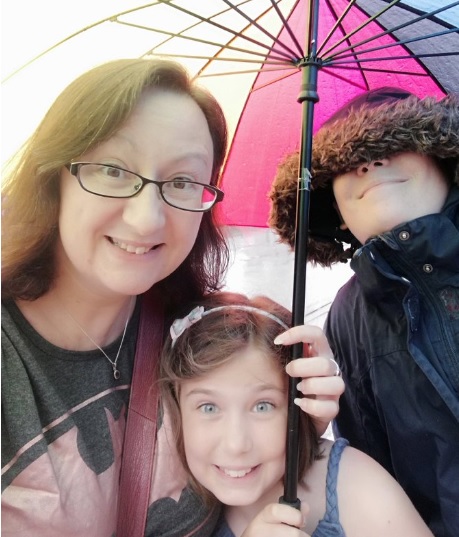 Janine Walker and her children, Thomas and Lucy, visited Farsley Farmers' Market for the first time on Saturday.
Here's a flavour of what Janine, originally from Bramley, now living in Morley, and her family experienced, via Twitter:
Had a great day out even though it was raining! Farsley Farmers' Market was lovely! Outdoor and inside in the church. Some really beautiful stalls and lovely people. Fourth Saturday of the month! Get yourself down in September!
Thank goodness there was some left! Son almost inhaled one of their pork pies! We bought a beef brisket pie and a chorizo scotch egg… Oh my life. Absolutely gorgeous! Artisan Traditional World Cuisine will be at the Pudsey Market on Sunday 4th August!
Should have taken a picture before… I got through it quite quickly before realising I should share with you! Oh… It was delicious!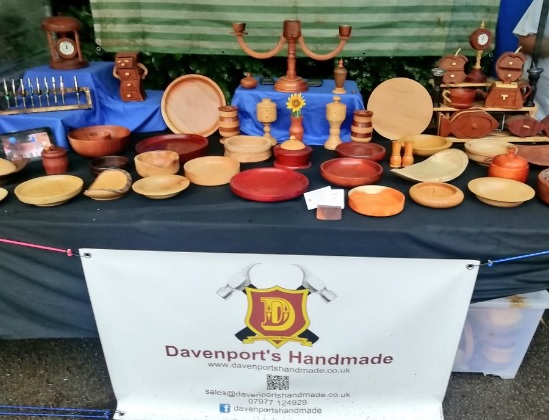 We also visited the most wonderful Davenport's Handmade, who was lovely! I was very naughty and bought an apple shaped mini drawers. Beautiful! He had some very beautiful items and will also be next at the Pudsey Market on Sunday 4th August.
And inside Farsley Market there were so many books! And food and drinks! Lovely! Didn't find any Agatha Christie's, but there were lots of good books!
And we ended up having a coffee and hot chocolate with Beantastic who made me the most beautiful flat white! Twin brothers run it and they are just lovely! They will also be at the Pudsey Market on Sunday 4th!
Lastly, but by no means least, I spoke to Tracey Haigh who makes bespoke jewellery! I saw some really beautiful things, and might get her to make me something. If I had more money, I'd have got a ring, a necklace and some earrings! I'll save up and be back!
These pictures and words were originally posted by Janine Walker on the People of Leeds Twitter account whilst she managed it. They have been reproduced here with kind permission of Janine, who is the copyright holder.
Article compiled by community reporter Keely Bannister.
____________
Local news is in crisis. Can you help?
These are challenging times for local news providers – and producing your daily dose of West Leeds Dispatch comes at a cost!
We're a small, community-led news organisation which needs your support to keep delivering quality journalism. We want to continue to maintain our openness and protect our precious independence – and above all to connect people with what's happening in their part of West Leeds. Every reader contribution, big or small, helps us to do that.
For as little as £4 a month (£1 a week) you can support us – and it only takes a minute.
Or set up a standing order with your bank: Contact us on Paywestleedsdispatch@gmail.com if you'd like to do this.
Your support will make a difference. Thank you.