By Fran Graham
ARMLEY Festival is back!
The community and arts festival run by Armley Action Team in collaboration with local organisations, groups and residents will take place on Armley Moor on Saturday, 9 September between 12-6pm.
Organisers are asking residents to get involved in shaping this year's festival by joining a Festival Action Team to help plan the event.
Armley-based makers, crafters, artists, food producers, and local community groups or organisations can book a stall at the Festival by contacting armleyfest@gmail.com.
Last year's festival welcomed 3,000 attendees.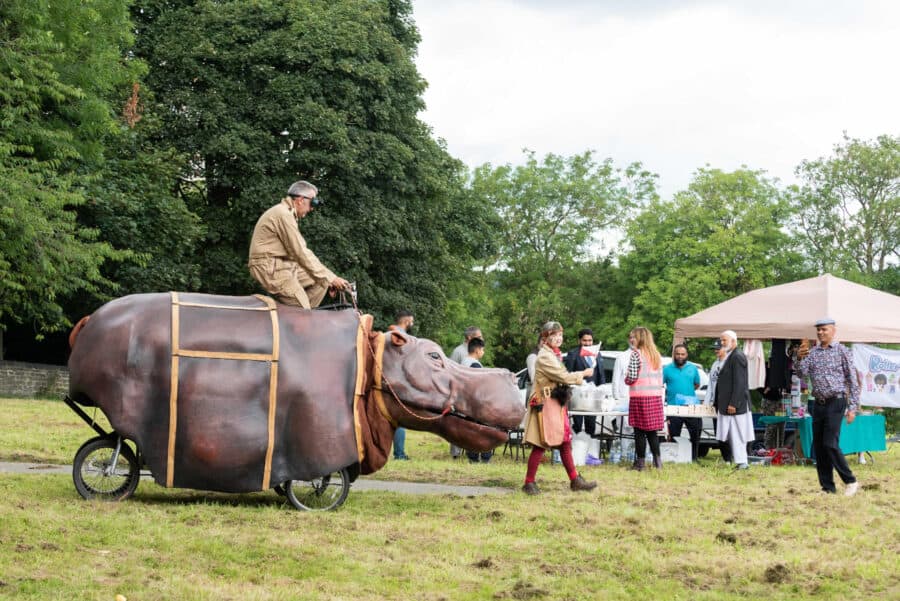 Fran Albrecht, Festival Coordinator at Armley Action Team, said: "I'm really looking forward to organising the Festival again.
"We hope to take people on a daft and delightful adventure that shines a positive light on the area we love and all it has to offer."
Louise Megson, chair of Armley Action Team also said: "People are facing tough times every day, so reasons to be cheerful, and to celebrate really matter.
"The festival is an important opportunity to have fun together, find out about local groups, and experience Armley's creative talent. Please get involved by contributing ideas and help us make it the best yet."
The event is funded by Leeds City Council's inner west community committee and support from local voluntary group Armley Common Rights Trust, who look after the moor.