Bramley Elderly Action honoured International Day of Older Persons (IDOP) with a special graduation ceremony for their members in the Friendship and Social group, writes Mindy Goose.
As part of Age Friendly Leeds, this year they celebrated the value that older people give to their community, with the theme of making Leeds the best city to grow old in.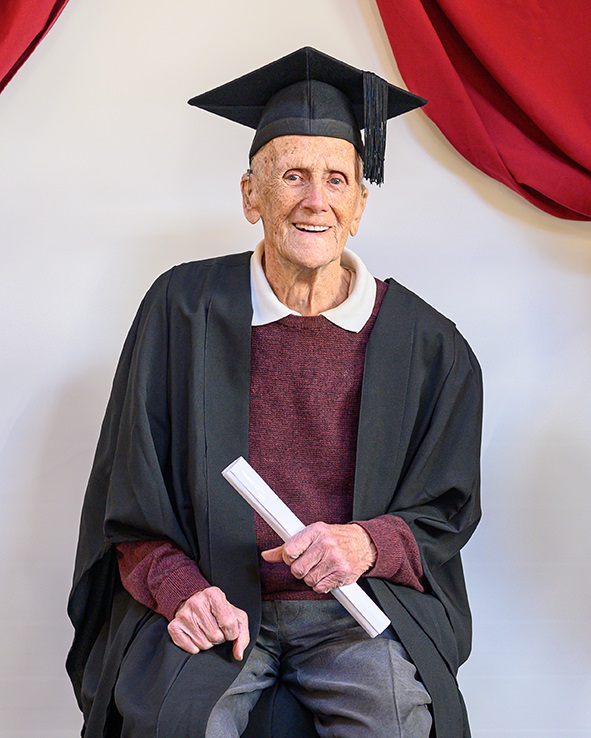 The aim of IDOP in Leeds is to ensure that the City promotes and celebrates the values of:
a positive view of old age
older people being enabled to lead active healthy and involved lives as citizens of the city
full participation of older people in the decisions and processes which affect their lives
challenging the barriers faced by older people to independence, inclusion and equality
older people being treated with respect and dignity at all times
Debbie Fawthrop, team leader at BEA, said that in many conversations with their members she had discovered that many of them had not gone to university, nor indeed graduated, she thought, "it would be a lovely way to celebrate their contributions to daily life and have a day that was all about them."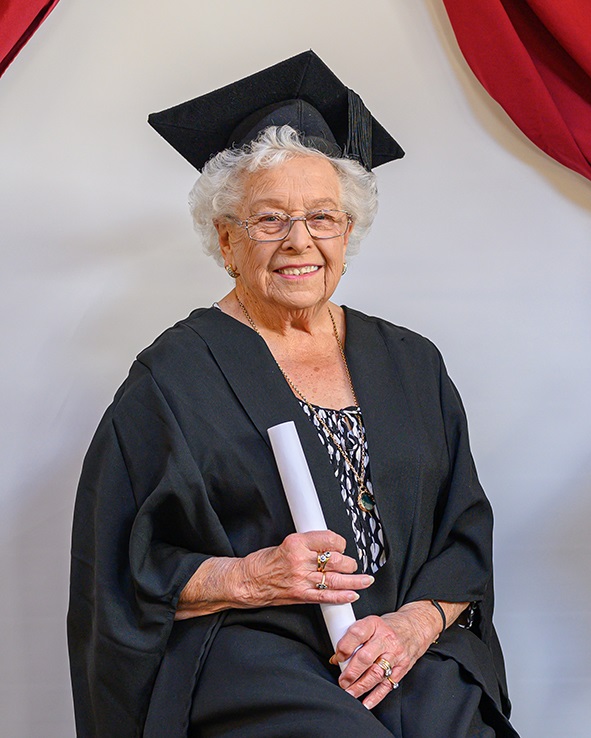 Before receiving their graduation certificate, activities assistant Joanne Hartley gave a speech to members. She said:
"[The aims of Leeds IDOP] we hope and believe are prevalent in the daily life around Bramley Elderly action.

"We see daily the massive impact older people have on our society in relation to the work we do, the activities we run and the very people we are there to help – you guys.

"Every day staff are taken back by the generosity, heartfelt concern and willingness of our members, volunteers and visitors and we will never tire of applauding your amazing contributions not only to BEA but to the community of Bramley and the city of Leeds.

"We are very proud to be a part of your lives and you should be proud of everything you have done, currently do or perhaps will do in the future to make Leeds the best city to grow old in.

"So to honour just a small proportion of the fantastic elders within our community we decided to put together this graduation as a way of saying thank you and well done to you all for making Leeds, Bramley And BEA the best places to grow old in."
Speaking to a couple of the members at the ceremony, they told The Dispatch of some of their achievements and value that the friendship group gives to them.
Maggie Towler, from Bramley, said she didn't see anybody:
"I was very insular and depressed. But since joining Bramley Elderly Action I have made friends and attend different groups."
Maggie said she feels so much happier now.
Since retiring Pat Bradley, 79, was a member of the Towns Women's Guild, which she was the treasurer and recently she joined the WI and became the president of the group, and helped to keep it going. She added:
"I met Brian [existing BEA member] just before I was 60, and we've been friends for a long time. I help out at the BEA, we run the dance on a Wednesday afternoon. I keep myself busy."
The friendship and social group, which meet on the first Wednesdays of each month, celebrated in hats and gowns which were generously donated by Ede & Ravenscroft.
BEA received funding from Leeds Older People's Forum to celebrate the day.
Contact BAE
Address: Bramley Community Centre, Waterloo Lane, Bramley, Leeds LS13 2JB
Telephone: 0113 236 1644
Times: The office is staffed 9am-4pm, Monday-Friday, except bank holidays.