The demolition of one of the main 19th century buildings at St Mary's Hospital is due to start later this month after the proposals were given the green light.
NHS chiefs want to demolish the main two/three storey administration block near the front of Armley site, which they say is no longer fit for purpose.
Leeds City Council last week approved the proposals, which also include the demolition of a number of single-storey outbuildings at the back of the main building.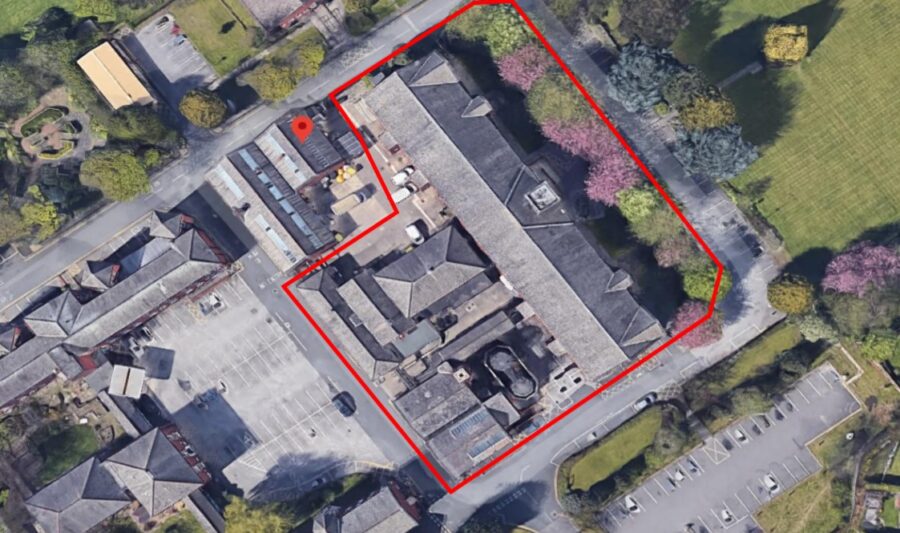 The building has recently been vacated and all existing non-clinical services have been relocated to other buildings both on the site and off-site through remote working.
A letter accompanying the planning application from real estate consultants GL Hearn said the demolition would lead to 'future healthcare redevelopment' of the site, and added:
"The buildings are therefore considered to be surplus to requirement and could not be reconfigured to be compatible with a modern community or health care use, nor could a modern community or health care use be designed around their retention."
Demolition is due to start on 26 April 2021 and finish on 1 June.
The historic buildings on the Green Lane site are considered by the applicants to have low architectural significance.
The site will be used temporarily to accommodate construction compounds and hard-standing parking to support the future redevelopment of the hospital and the building of a new £20 million children's mental health unit next to it.
WLD reported last month how plans were approved to extend the new Child and Adolescent Mental Health Inpatient Service facility, know as Red Kite View. The Leeds and York Partnership NHS Foundation trust agreed to add an extra £3m of improvements to make the facility more Covid-friendly.
Building work on Red Kite View started in 2020 and the new unit is set to open later this year.
Site history
The administration block is a 19th century brick and stone-built building with a slate roof which overlooks a tree-lined avenue next to an area of open space, which was once an allotment/ornamental garden.
The community hospital was formerly know as the Bramley Union workhouse and was created in 1862.
Subsequent to this it was a maternity hospital and midwife training centre from the 1920s and currently provides NHS services in mental health, disability and outreach.
Read more on the history of St Mary's Hospital here.