It's going to be a key battleground at the Leeds local elections in May – and both the Conservatives and Labour have announced their candidate to contest the hotly disputed Pudsey Ward.
Dawn Seary has been nominated as Conservative Party candidate for Pudsey and Mark Sewards the candidate for Labour.
At last year's local election, Pudsey was a hotly contested council seat which saw former Labour councillor Richard Lewis lose to Conservative Trish Smith by 244 votes. Conservatives now hold all three seats in the town, which had been Labour-controlled for many years.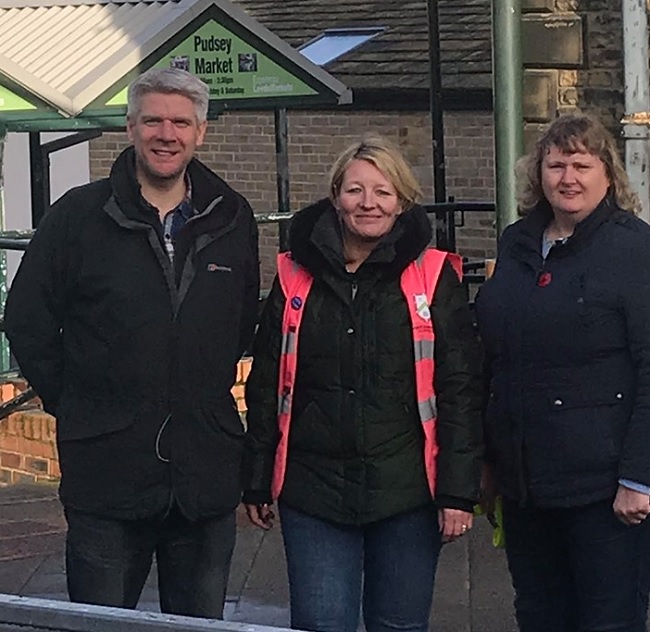 Dawn Seary has been selected as the Conservative Party's candidate, following the decision of Councillor Mark Harrison not to stand for a second term.
Dawn was born in Pudsey, has lived in the town her whole life, and is now raising her family in Pudsey.  Ms Seary said:
"I love Pudsey, and feel real pride at having been born and brought up here. 

"I have become increasingly concerned over recent years over the growing threats to our greenbelt from unnecessary housebuilding – and inspired by how much has been done by local councillors and campaigners, I wanted to play my part in ensuring these spaces are there for future generations."
Ms Seary has been active in community groups over many years, including the Save Fulneck and Tong Valley group, the Pudsey Christmas Lights Appeal, and the annual Pudsey Carnival and is a founder member of the Friends of Pudsey Cemetery and Chapel group.
She played a major role in the organisation of the 2p challenge in Pudsey, which in two years has raised more £10,000 for Children in Need, and the monthly Produce and Craft market, held on the first Sunday of the month since September 2018.
Her priorities – if elected – are to 'get the basics' right (such as fixing potholes and street lights, and making sure there are grit bins in the right places), and in seeing further positive developments for the town. 
Pudsey Labour Party members selected Mark Sewards to stand as the Labour candidate for Pudsey ward in the upcoming local elections on Thursday 7th May.
Mr Sewards is a maths teacher and longstanding Labour activist who lives in Wortley.
Speaking in response to being selected, Mark said:
"I'm delighted that Pudsey Labour members have put their trust in me to take the ward back for Labour.

"Over the next few months, I'll be speaking to local residents in Pudsey, Swinnow and Tyersal to find out what issues matter to you and show the difference a Labour Council can make.

"If you put your trust in me on May 7, I will be a local champion who always puts Pudsey first."