By Michelle Corns
Photos: Margaret Fowles
The Invisible Pain Theatre Company (IPTC) was a highly commended Cultural Project of the Year for their online theatrical project which highlighted the difficulties for mental health sufferers during lockdown.
On Thursday 11 March Leeds City Council held the annual Leeds Compassionate City Awards.
This ceremony, held at the lavish banquet suite at Leeds Town Hall, celebrates the organisations and individuals whose work, dedication and empathy help make a different to citizens in Leeds and their local communities.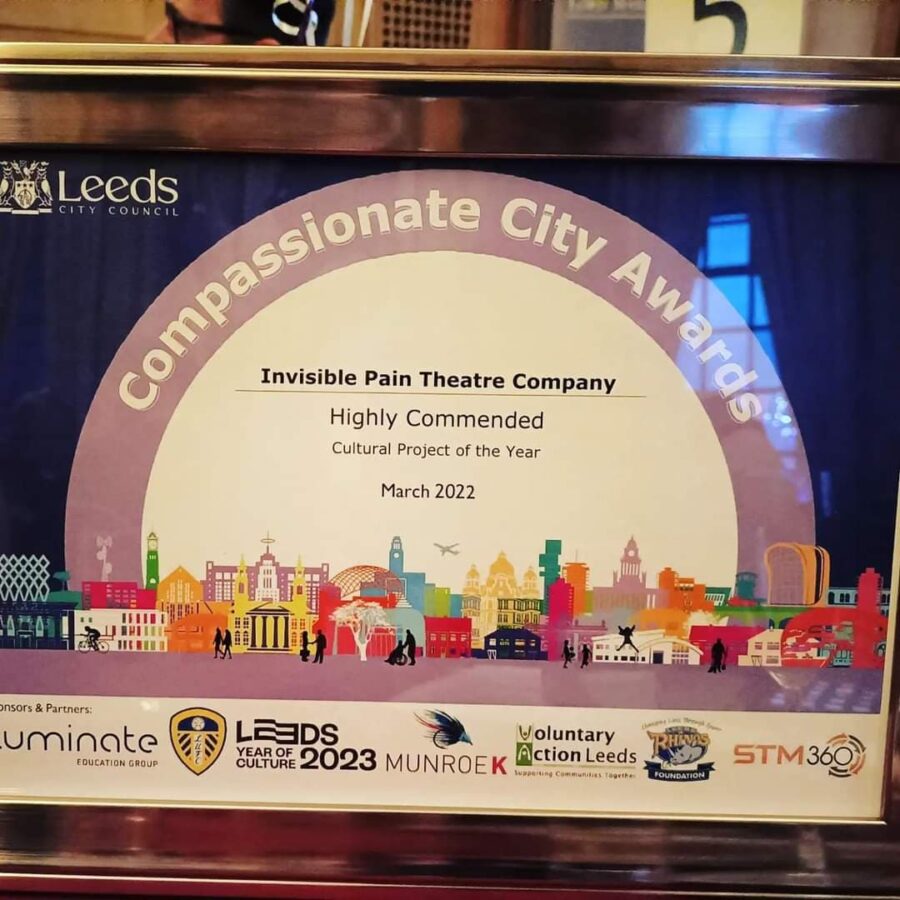 Gerica McMullen, director of IPTC, was thrilled to receive the award:
"I am beyond proud of the support and dedication IPTC receive. This award is for all of the members and the families who support IPTC. I am honoured to be part of such an amazing company of inspirational people."
Councillor Mary Harland (Lab, Kippax & Methley) presented the award. Also present for the award were Leeds Lord Mayor Asghar Khan and council leader Cllr James Lewis.
IPTC are currently in rehearsal for Life In Illusia – an original musical theatre production which will open on 1 and 2 July 2022 at Interplay Theatre in Armley. The performance was originally due to open in May 2020 but had to be cancelled due to the Covid-19 pandemic.
Watch the Resilience Project:
For more information about IPTC visit their website, Facebook page, or Instagram.