By Katherine Turner
This weekend saw hundreds of West Leeds residents join the annual Leeds Goes Purple event to collect litter in their local neighbourhoods.
Numerous local events have been organised with purple bags now dotted about by council bins across West Leeds.
Created by Litter Free Leeds with a goal to encourage people to join in and clean up in communities, keeping Leeds looking beautiful. Litter picking equipment and purple bags were provided to volunteers.
Litter Free Leeds works closely with Leeds City Council and has seen volunteers, businesses and organisations join forces to remove tonnes of rubbish across the Leeds area. It is estimated that in 2021 over 60 tonnes of litter was collected by the 3,000-plus army of volunteers across Leeds. 
Litter picking is growing in popularity with people hoping to restore a sense of pride in their communities. 
Wortley resident Kev Bowles told West Leeds Dispatch: "My aim with litter picking is to enhance our local area and meet great people who have pride in where we live. The more people we have picking up the trash, the better our lovely LS12 will look. Give it a go, you'll meet some brilliant folk."
Kev explained how Leeds Goes Purple has helped the community in Wortley. "I think it's just one word, pride," he said. "Pride in where you live and seeing loads of purple bags everywhere.
"I have been to Bingley and back today and there have been absolutely loads of people about litter picking, it makes a difference."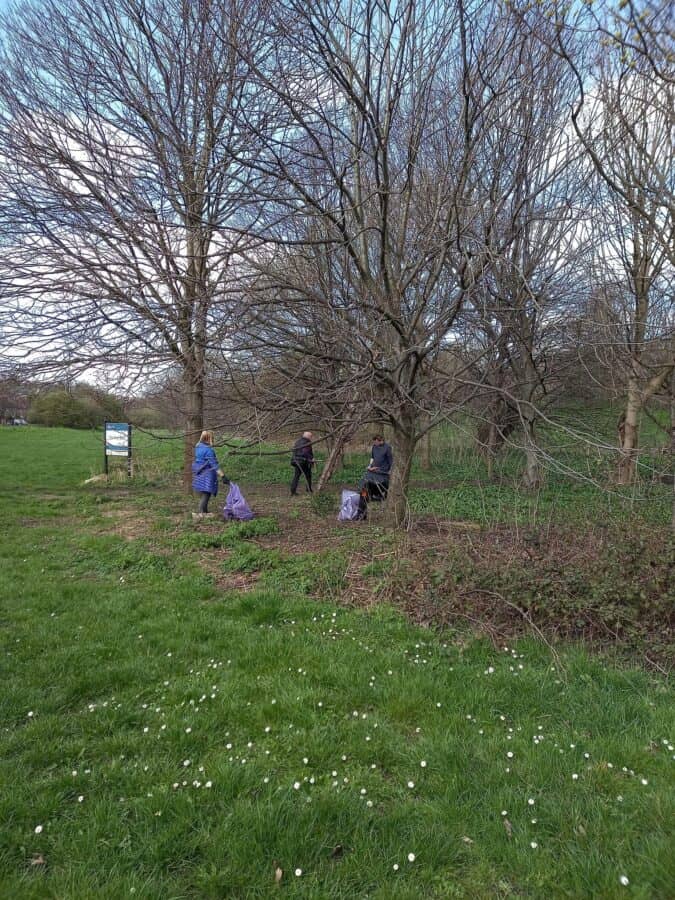 If you would like to get involved with litter picking in your area you can join the Litter Free Leeds Facebook group or e-mail info@litterfreeleeds.co.uk.
Sponsored content