Words: Katie Lowes
Vickie Jamieson has been announced as the latest recipient of a West Leeds Local Hero award.
This award, created by Leeds West MP Rachel Reeves, is given to people who have gone above and beyond, and enriched their local community through acts of kindness and generosity. All winners have been nominated by members of the public.
Vickie was nominated by Linda Petty, who has known Vickie and seen the work she has done first hand.
Vickie has done great work in organising many community initiatives in Bramley such as the clothing exchange and book exchange, which have become extremely successful.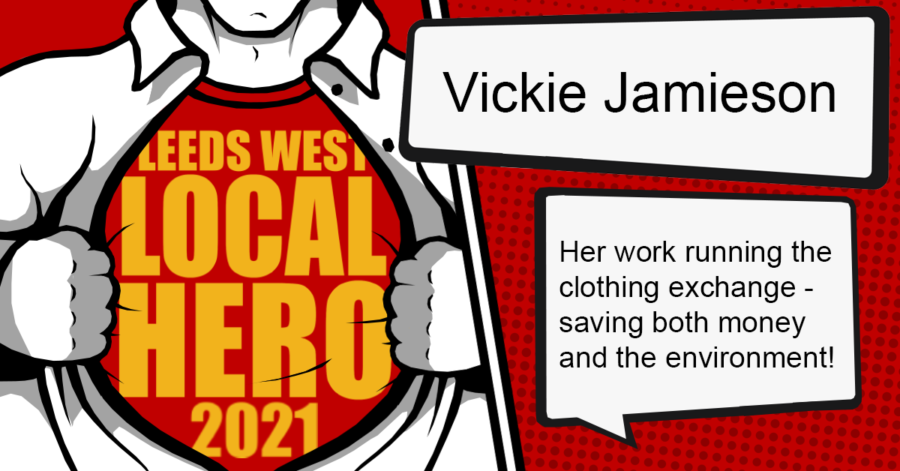 Vickie has also played a pivotal role in the Place to Sit campaign, to ensure that the benches return to Bramley Shopping Centre. She has helped organise the weekly sit ins, and rallied the community behind the campaign.
As reported by WLD earlier this week, Bramley Clothing Exchange returns on Saturday, 7 August at Bramley Community Centre, 12.30pm-3pm.
Ms Reeves said will continue to celebrate the community spirit of the people of West Leeds by distributing Local Hero Awards throughout August, and nominations are still open. She added:
"Vickie is another unsung hero in our community. She is just one example of people sticking up for their community and supporting others selflessly. I am pleased to have presented this award to Vickie, to recognise her great work in Bramley."