Words: Richard Beecham, local democracy reporter
A group of politicians in West Leeds has said richer individuals and businesses in the city should contribute more towards reducing carbon emissions.
A motion, known as a white paper, will go before a full Leeds City Council meeting next week, and calls on councillors to accept richer individuals tend to have a larger carbon footprint than those from poorer backgrounds.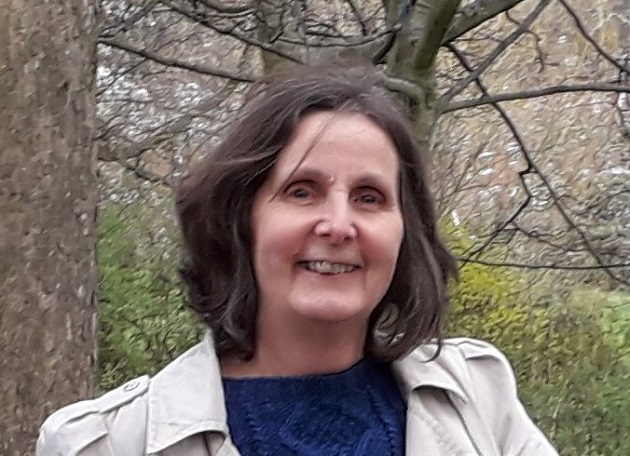 The document, to be presented by the council's Green Party group, will be discussed as the crucial UN Climate Change Conference summit, known as COP26, continues in Glasgow, which sees world leaders attempting to thrash out a deal aimed at limiting global temperature rise to 1.5 degrees centigrade.
Green Party councillor Ann Forsaith (Farnley & Wortley) will call on fellow members to accept that those from more affluent communities can contribute more towards tackling CO2 emissions, and for the council to focus its pro-environment policies on wealthier individuals and businesses.
All councillors will have a chance to vote on whether to adopt the motion as council policy at a meeting next week.
The document, in the name of Coun Forsaith, reads:
"Leeds City Council declared a climate emergency in March 2019, with the target of 2030 for achieving carbon neutrality, recognising the part Leeds has to play in this global challenge.

"Council recognises that some communities in Leeds have far larger carbon footprints than others. Climate change is already affecting most those who are least able to pay, whilst those with higher incomes add proportionally more to carbon emissions in the City.

"Council therefore understands that positive actions by more affluent communities and sectors to reduce their carbon emissions can contribute most effectively to ensuring our City reaches net zero carbon by 2030.

"Whilst supporting the current work of Leeds City Council on a range of issues that includes fuel poverty reduction and home insulation, council resolves to focus Leeds City Council carbon reduction plans, and any related policies, on those sectors and those communities that through reducing their high carbon footprints will contribute most to reaching our carbon neutral target. In this way,

"Council's response can aim to deliver climate and social justice together with carbon neutrality by 2030."
According to a study by the University of Southampton in 2013, more than half of those in the UK classed as a "high income" household were also classified as high CO2 producers, compared to only six percent of "low income" households.
Leeds City Council will meet on Wednesday, November 10 to discuss the motion.
Bring back PCSO grant and crack down on 'extreme' protesters, says senior Tory
A senior West Leeds politician has called on authorities to crack down on "extreme" protesters, and for the council to reinstate its funding for police community support officers.
A motion, known as a white paper, was submitted by leader of Leeds City Council's Conservatives group Andrew Carter (Farsley and Calverley ward), and also calls on the authority to give more protection to council officers and members, following the killing of MP Sir David Amess last month.
The calls come in the wake of the council's decision earlier this year to cut hundreds of thousands of pounds towards PCSOs, as part of further cuts to its budget.
The white paper will go before a full Leeds City Council meeting next week, where members will vote on whether to adopt the statement as council policy.
It reads: "This council calls on the administration to make community safety and the prevention of crime and disorder a priority for funding and resources.
"Council remains concerned about the administration's February budget decision to cut funding for Police Community Support Officers (PCSOs).
"At a time when residents are concerned about crime and disorder, and when central government is providing substantial funds to recruit more police officers, the local Leeds decision to cut community safety funding will seem inexplicable to many communities, and risks undermining wider efforts to build back better after the pandemic."
Leeds City Council's ruling Labour group announced in its February budget that it expected to save around £625,000 from the scrapping of the its subsidy for Police and Community Support Officers.
Last month's spending review by Chancellor Rishi Sunak committed an extra £540m by 2025 to recruit the final 8,000 officers to meet the Government's commitment to employ 20,000 additional police officers.
Coun Carter's motion also takes aim at protesters, claiming those using "extreme" methods cause disruption to the economy and to the public.
It stated: "Whilst supporting the right to peaceful protest, council also notes events in other parts of the country which have highlighted concerns about some protest groups, whose extreme actions threaten to damage the economy and cause an unacceptable level of disruption to the public.
"Council also notes recent tragic events which have highlighted the specific threats posed to elected representatives carrying out their duties on behalf of the public."
It concluded: "Council calls on the administration to work with the West Yorkshire Mayor and other partners to urgently action the following.
"Reverse the budget cut to PCSOs and uphold the long-standing Leeds commitment to financially support PCSO deployment across the city to boost community safety for residents.
"Put in place local measures and allocate sufficient resources to ensure Leeds is prepared to respond effectively if disruptive protests of the type seen elsewhere come to the streets of Leeds and threaten to damage the city's post-pandemic recovery.