Pubs and bars in Leeds will be made to play music quietly to ensure socially distancing drinkers can hear each other speak, as the relaxing of lockdown restrictions continues this weekend, writes Richard Beecham.
Leeds City Council has issued guidance for residents, visitors and businesses as hospitality and entertainment venues prepare to reopen this weekend.
From Saturday July 4, restaurants, bars, leisure and entertainment venues can reopen as part of the latest relaxation of restrictions due to Covid-19.
However, drinkers could be returning to a very different kind of night out, as a council statement claims restrictions will be placed on the volume of music so socially distancing revellers will be able to easily hold conversations while they remain two metres apart. No live music performances will be allowed.
Businesses are also encouraged to put up signage and "social distancing visuals", while a team of council night marshals will be operating over both of the first two weekends of the reopening. West Yorkshire Police will also have extra feet on the ground.
Most pubs and bars will operate with reduced capacities, with space available either through online bookings or a first-come first-served basis.
The council statement added:
"Opening times may be varied, with contactless payment being used where possible. Music levels in all venues will be restricted to ensure customers can talk normally, with no live band performances allowed.

"Signage and reminders of safety messages will be visible in popular areas across the city centre, along with hand sanitiser stations. Additional cleaning will be carried out, especially on objects being touched such as benches, bins and push buttons as well as at transport interchanges."
Works on Greek Street, The Headrow and Infirmary Street has taken place in town to help create more space and wider footways for socially distancing pedestrians.
Venues have also been advised to introduce table service ensure the safety of customers and staff, while the council claims it is also "fast tracking" temporary street café licence applications in the city centre, which would allow people to drink outside.
It added:
"The message on using public transport remains to only use it if necessary, and everyone who does must wear a face covering with contactless payment to be used if possible.

"Taxis and private hire vehicles will be available from taxi ranks or by hailing, but with reduced numbers operating pre-booking is advised. They may have additional requirements, such as limits on the number of people per vehicle, and face coverings, so it is advised to check that when booking and to be aware that some operators may decline to accept customers who do not have a face covering."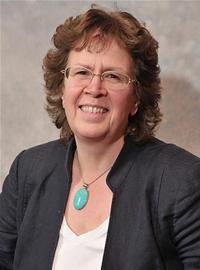 Leader of Leeds City Council Judith Blake said:
"We know many people are looking forward to venues reopening, but we would appeal to everyone to respect the rules to ensure venues can keep staff and customers safe.  This is another important step in our city centre reopening and bringing its economy back to life.

"We are working closely with businesses and partners to do all we can to help the reopening run smoothly, but we need everyone to play their part to make it a success and keep everyone safe."
Car parking charges will resume across Leeds from July 4, with more information available at https://www.visitleeds.co.uk/resources/car-parking-in-leeds/
Anyone with concerns for the welfare of people on the street can contact 0113 2459445.
With the threat of the virus still present, direct donations of cash or food have increased health risks for both the person on the street and anyone donating. It can also prevent people accessing the help they really need and that support currently in place for them elsewhere. Support can be donated to Big Change Leeds at https://www.bigchangeleeds.co.uk/